despite ongoing quality control, we regret to inform you that the model magped ENDURO may not meet the quality requirements for the durability of the pedal axles and for that reason a voluntary and preventive recall is carried out. Specifically, recent load tests on the test bench by an independent institute have produced partially insufficient results, the reasons for this have not yet been conclusively clarified.
Affected are pedals of the model
Magped ENDURO 150 / 200 with the imprint "Engineered in Austria" delivered between April 2020 and May 2021.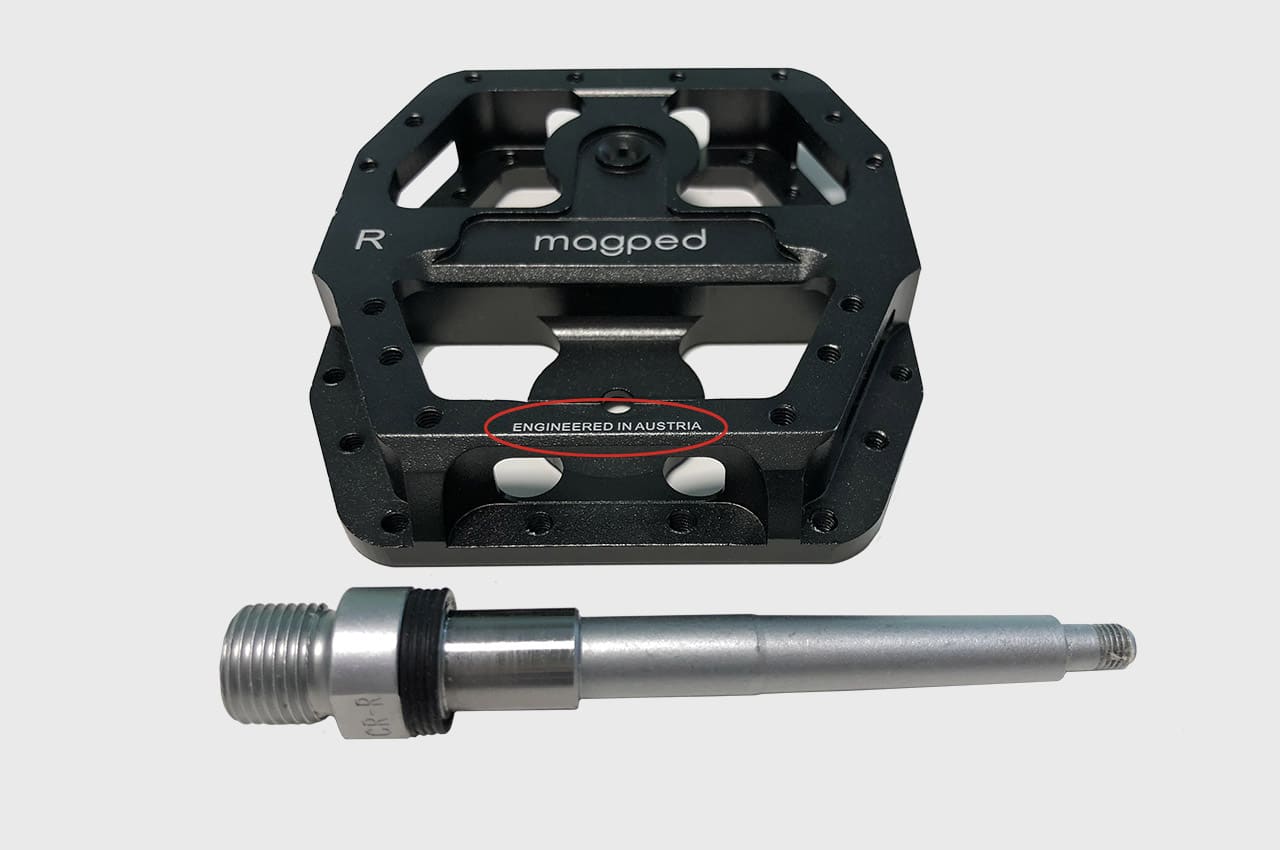 We recommend a return of the pedals to
magped GmbH
Grubenweg 5
6071 Aldrans
AUSTRIA
for free inspection, overhaul and free return shipment.
Please include a note with your name, address, email and phone number.
As an alternative we offer you a free shipment of replacement axles to change yourself according to the service video https://www.youtube.com/watch?v=_7dwWczmtcc.
This alternative should only be chosen by persons who are experienced in mounting and maintaining light bicycle parts.
To send the replacement axles, please fill out this form:
As a manufacturer of innovative safety pedals, we are committed to the safety of our customers and we apologize for any inconvenience caused by this recall.
Best regards,
Harald Himmler