THE MAGPED PEDAL
Our innovative and patented magnetic safety pedals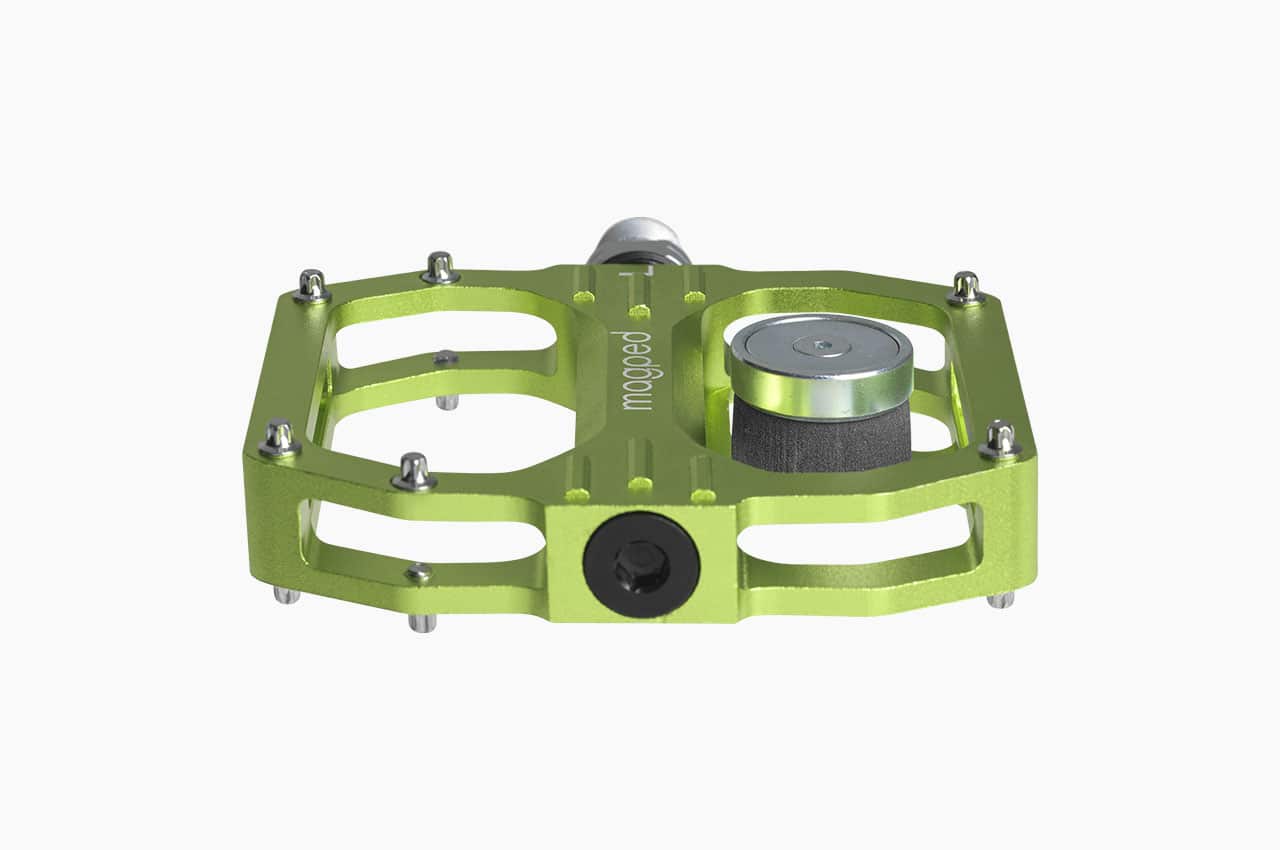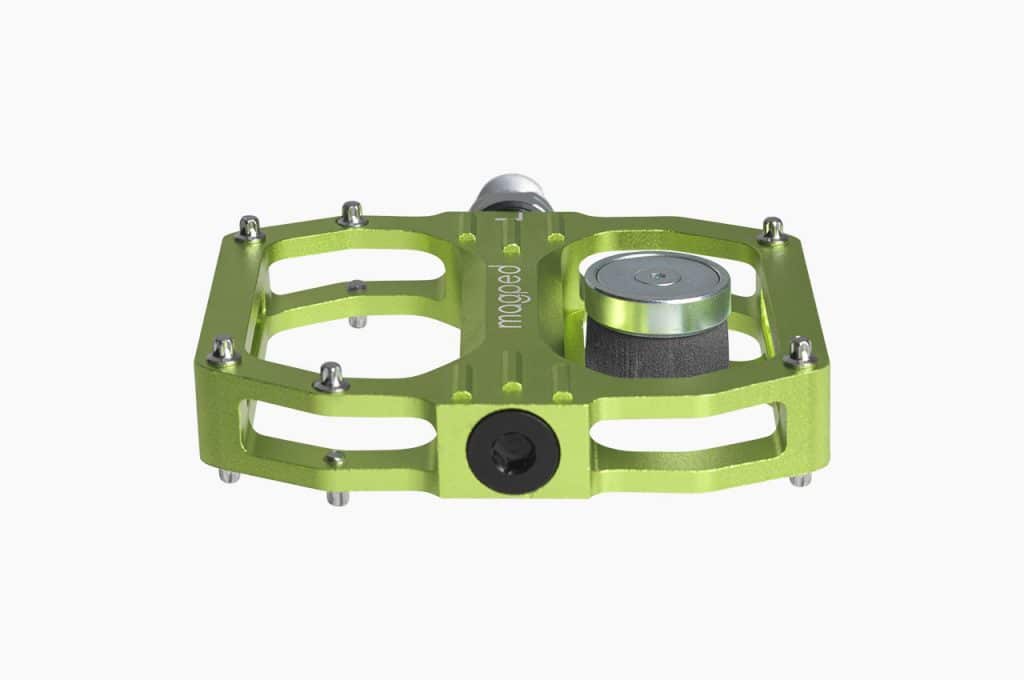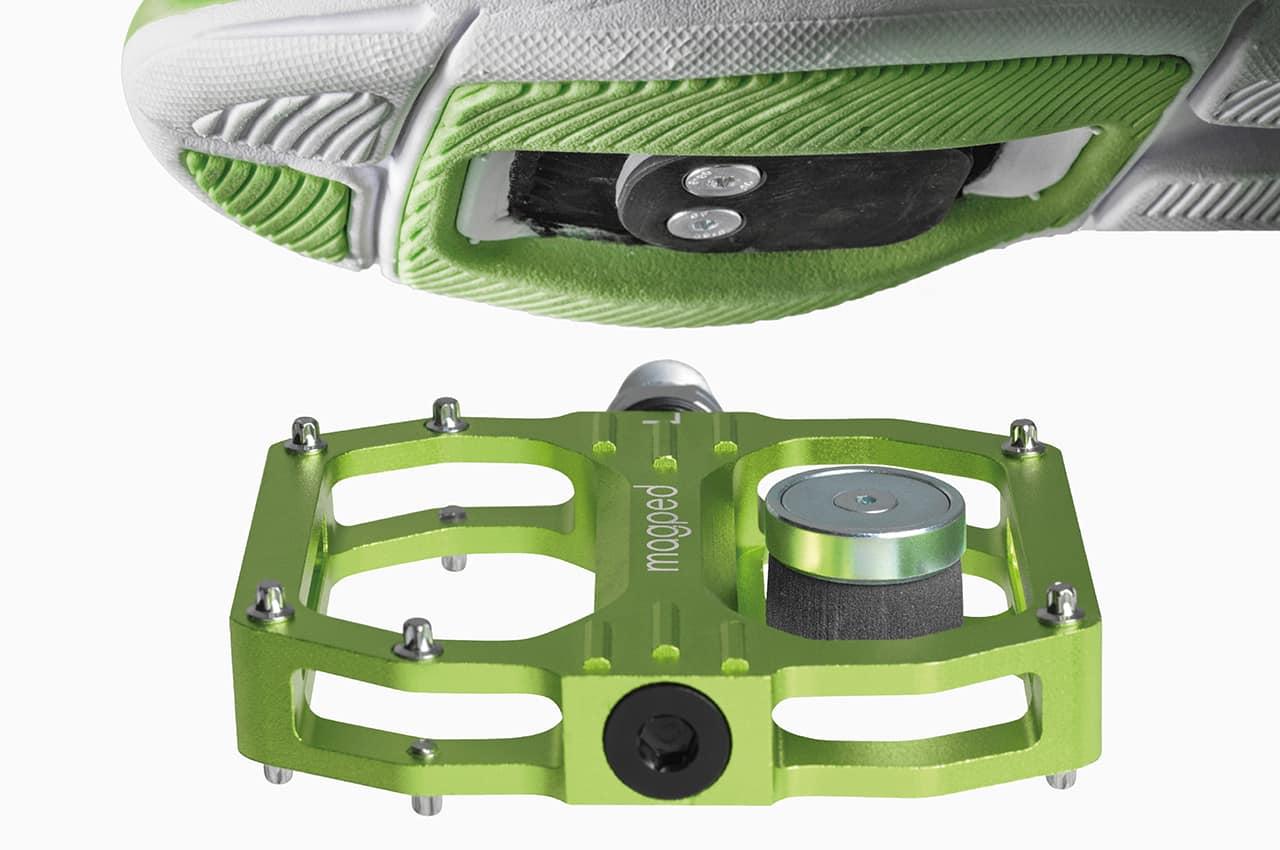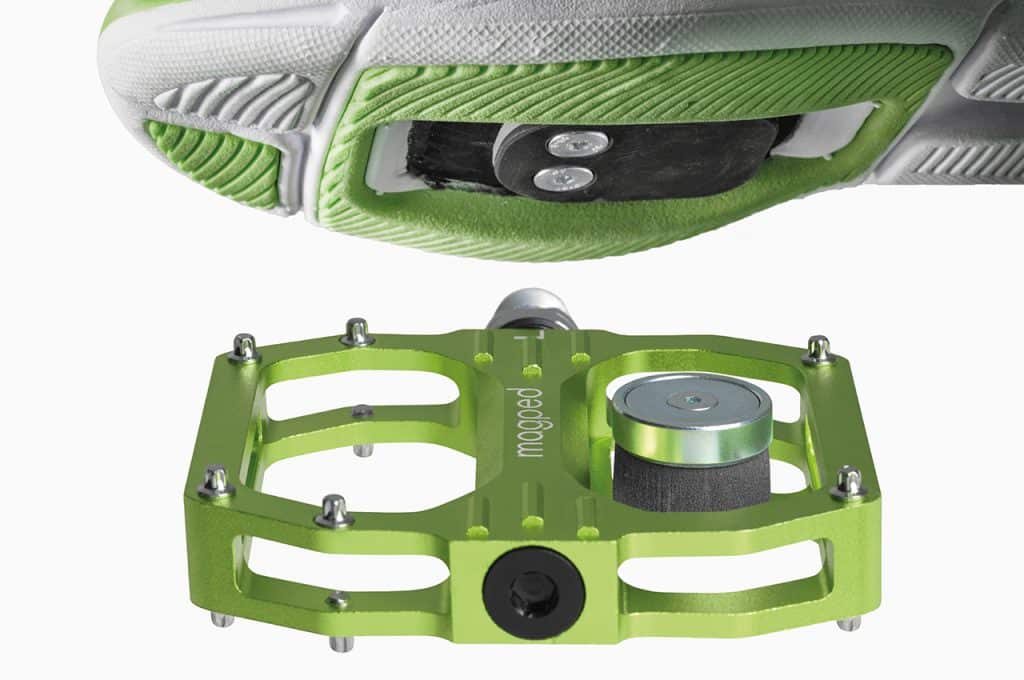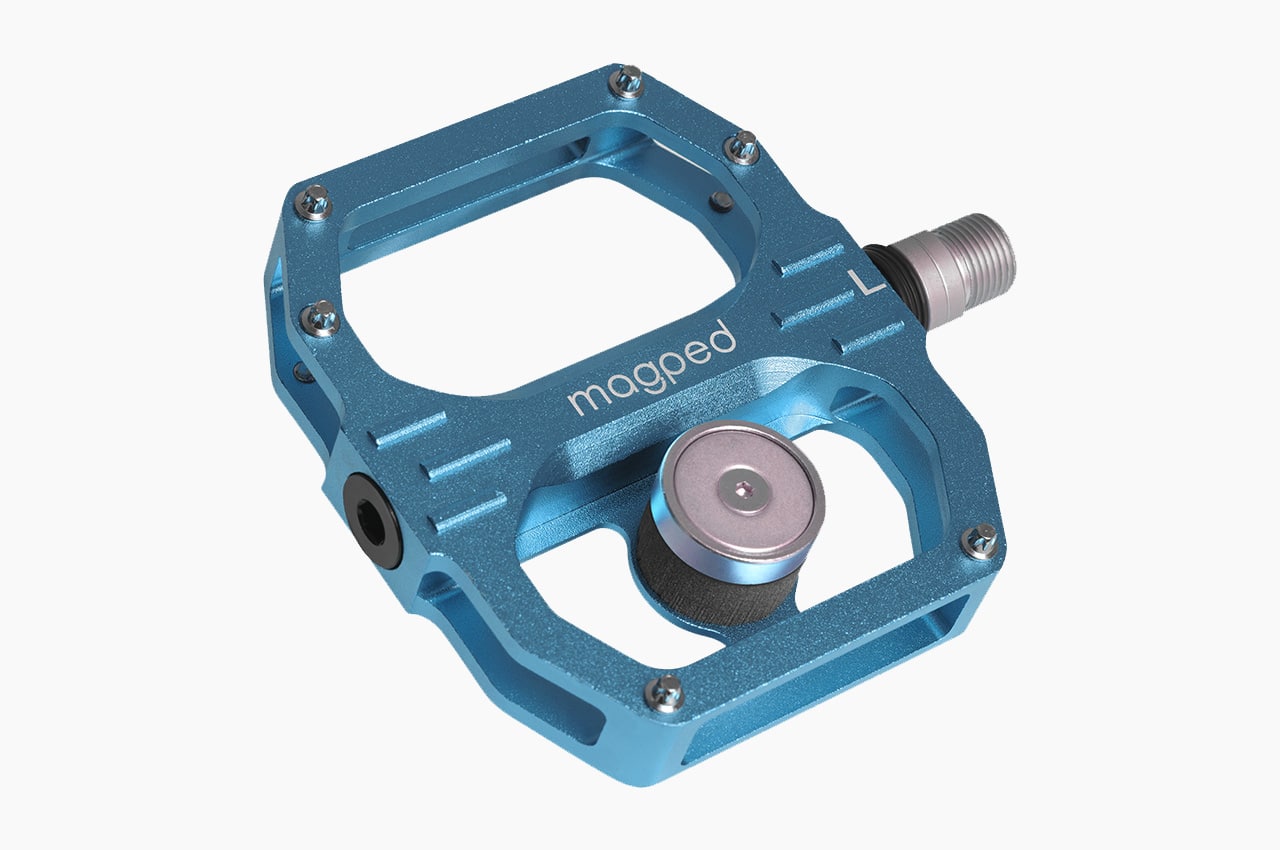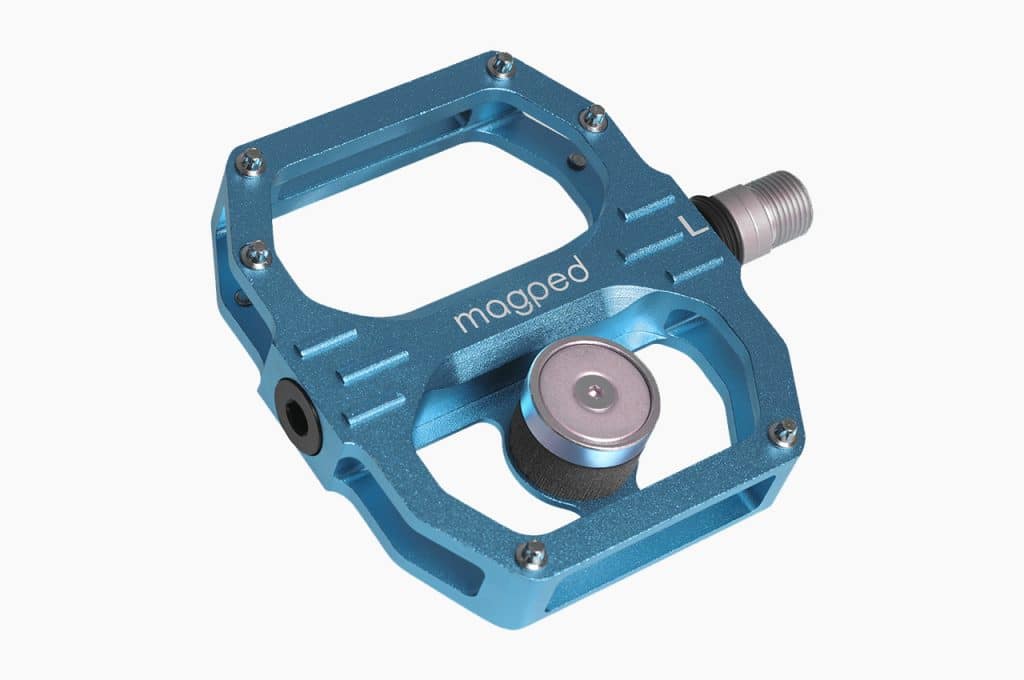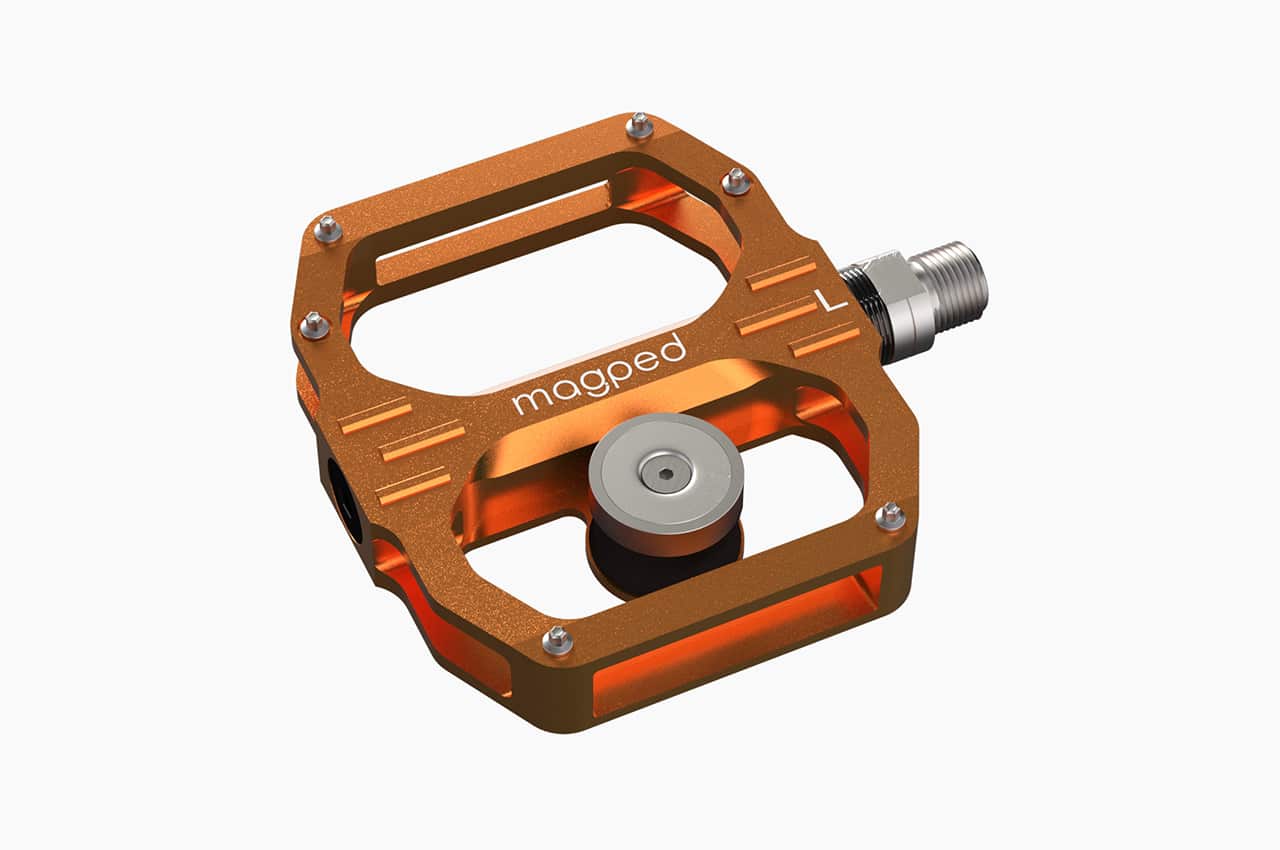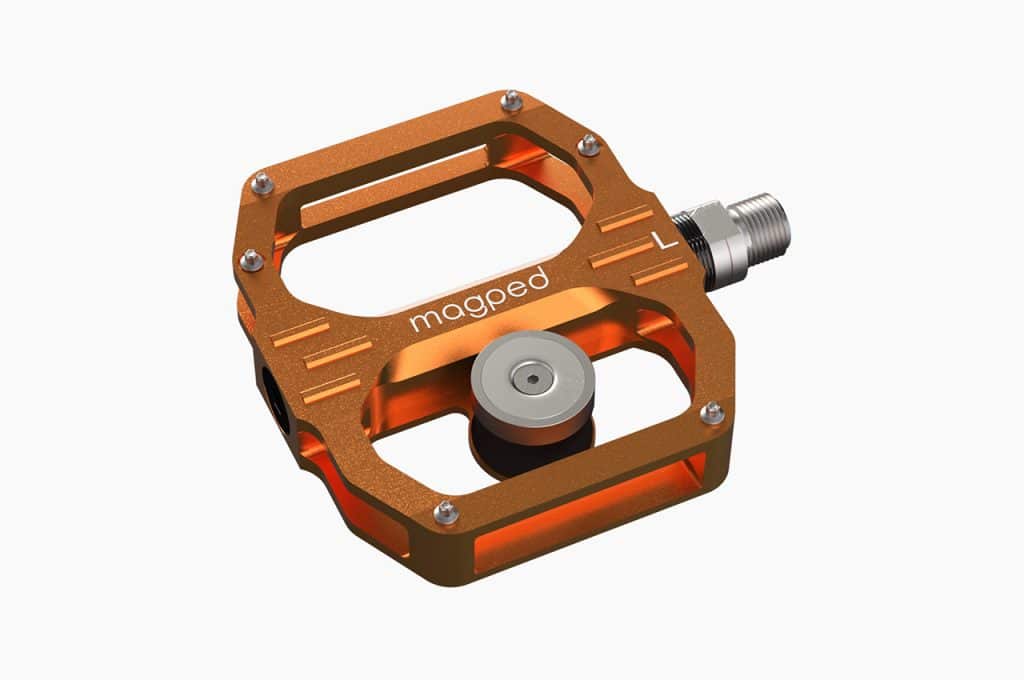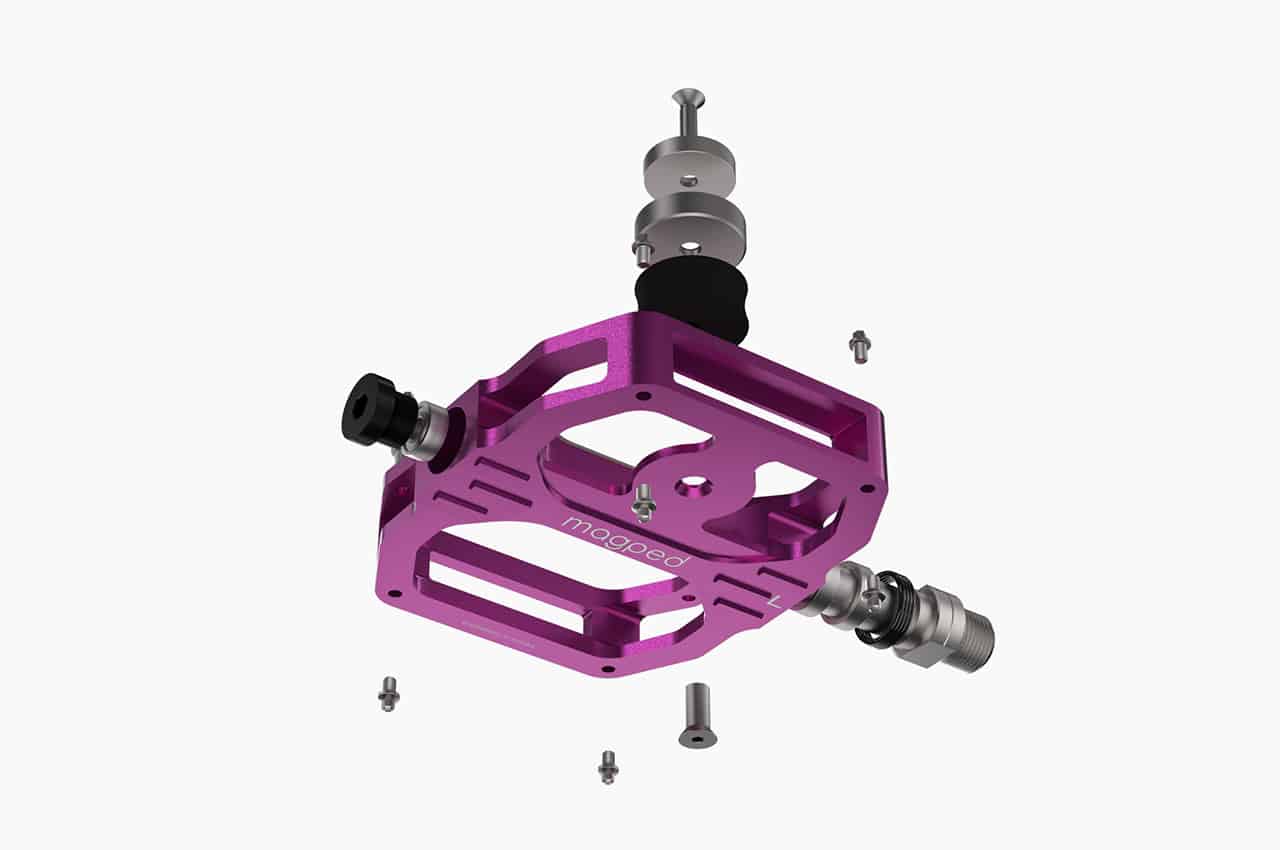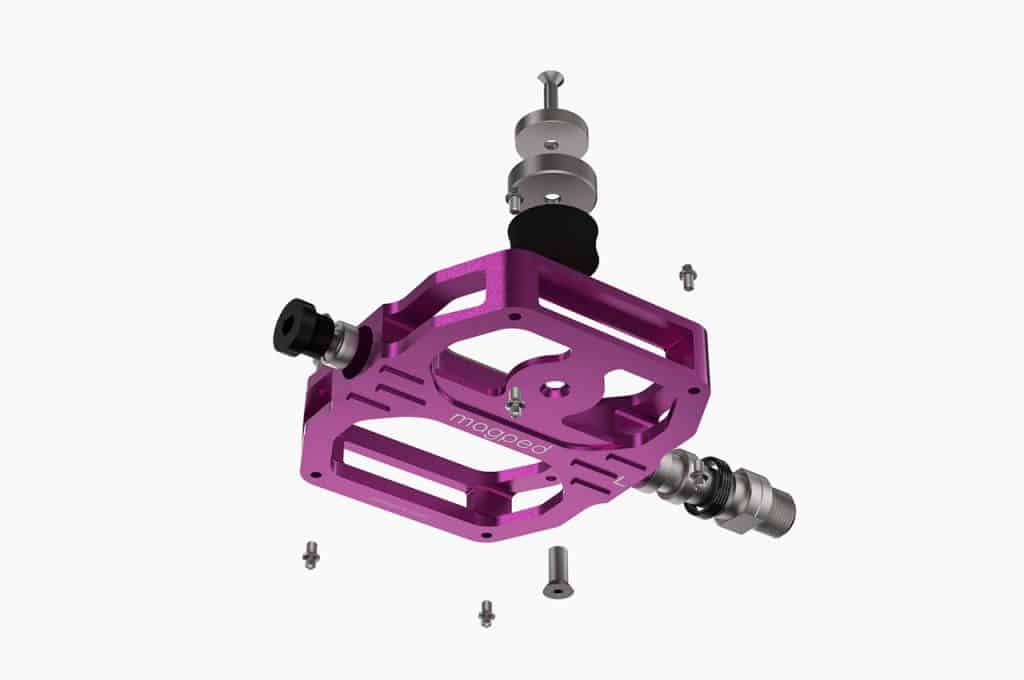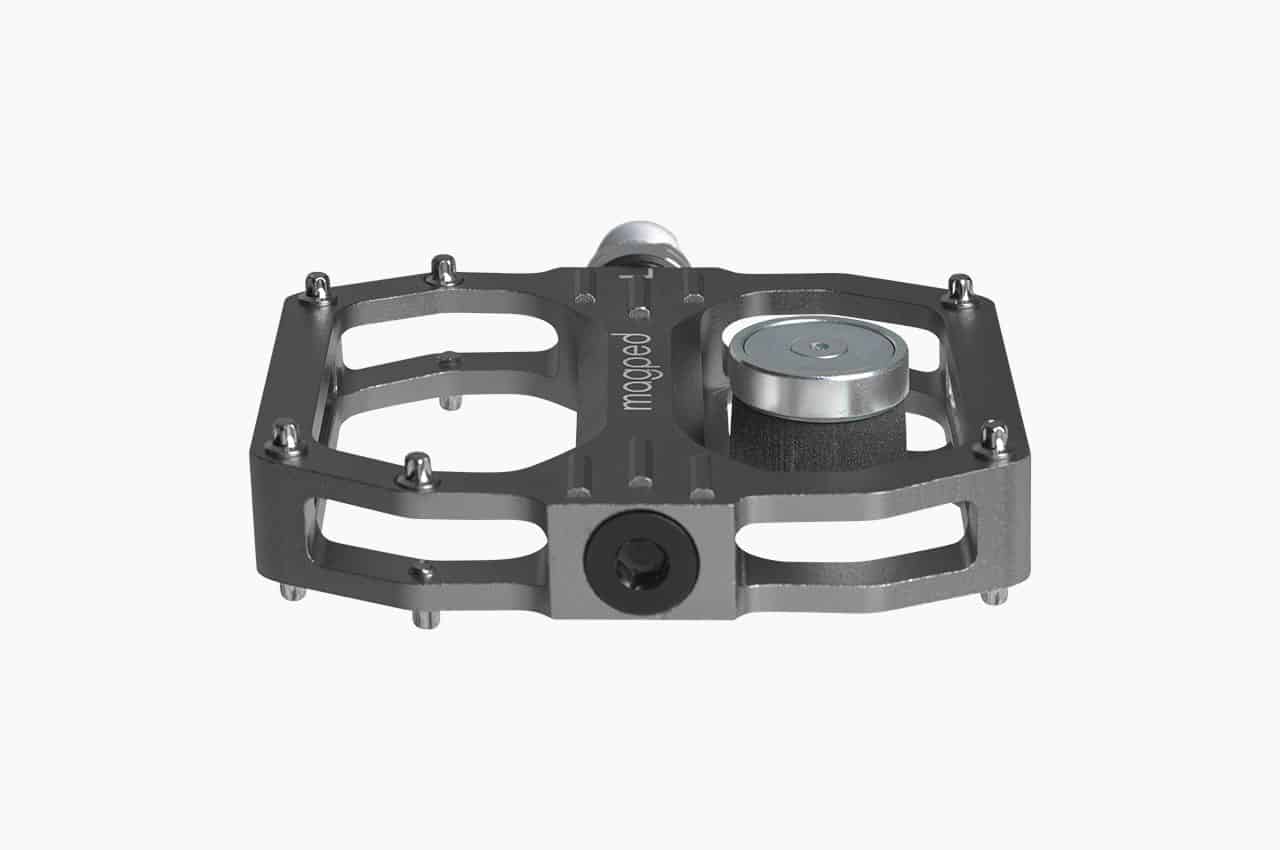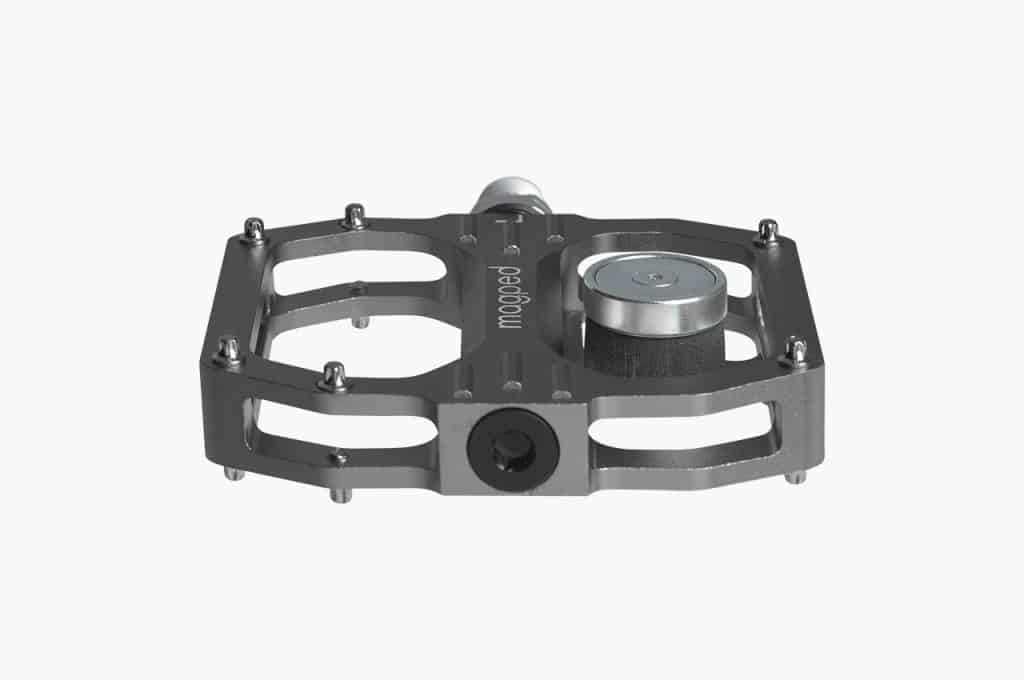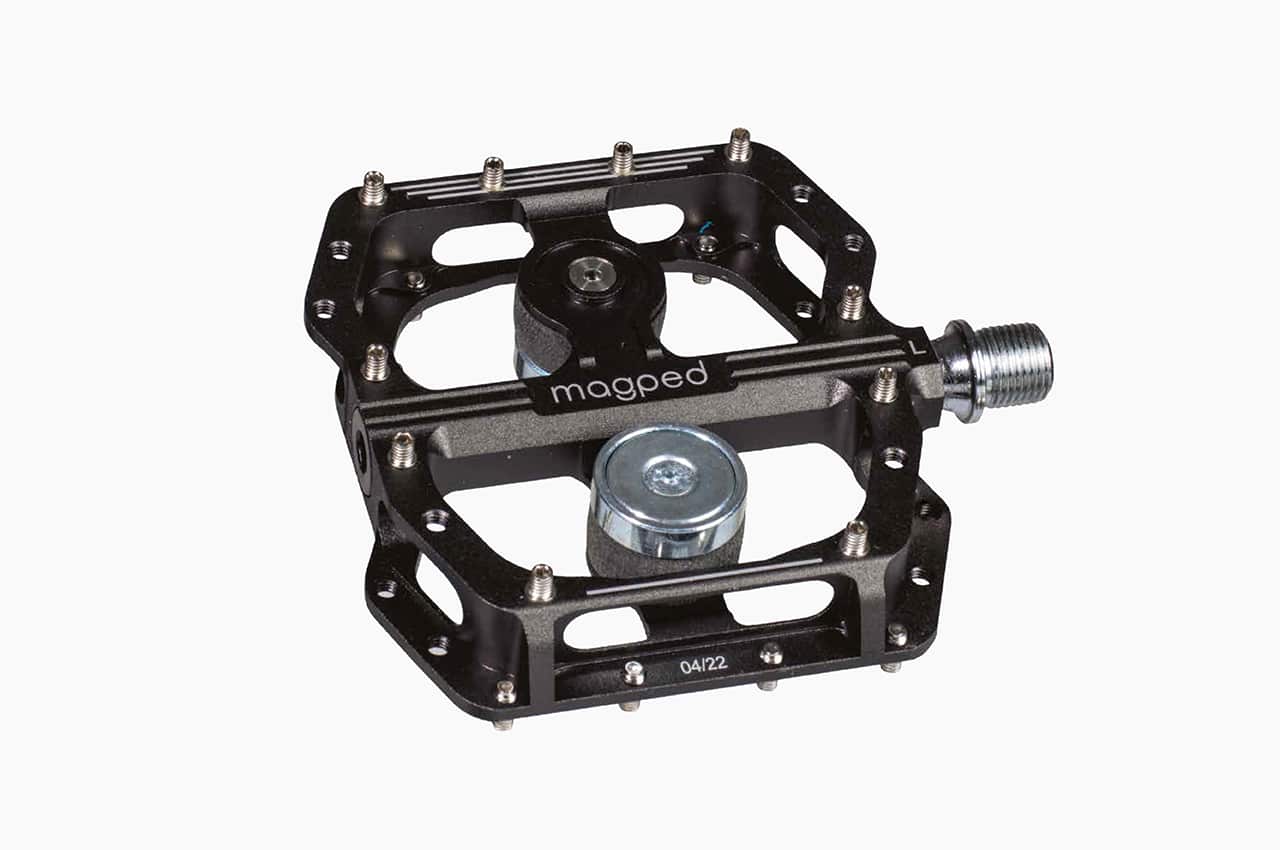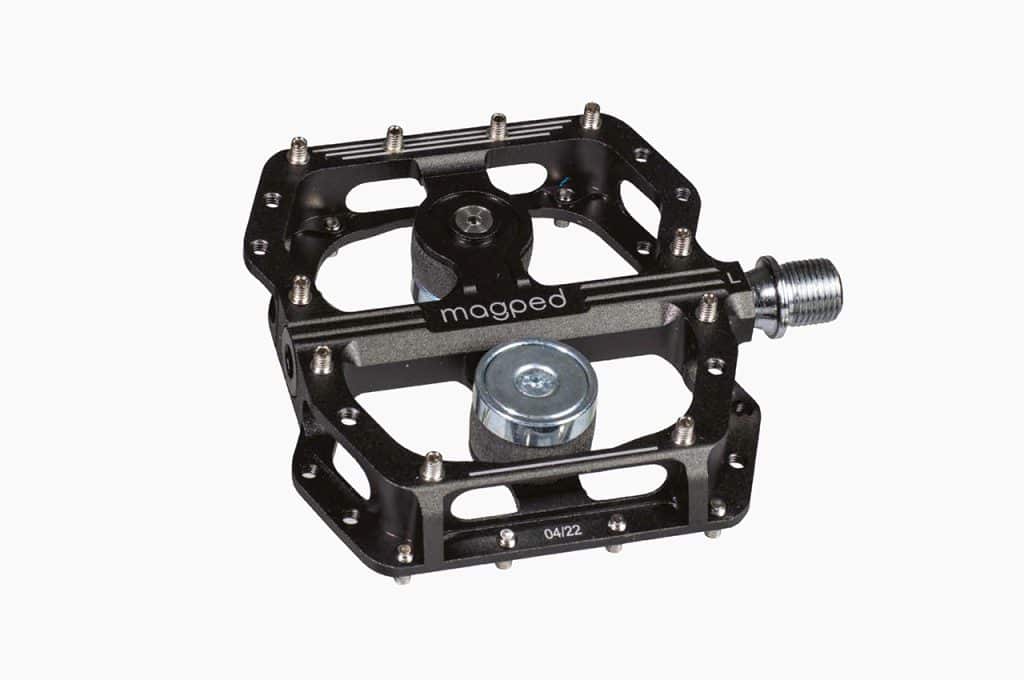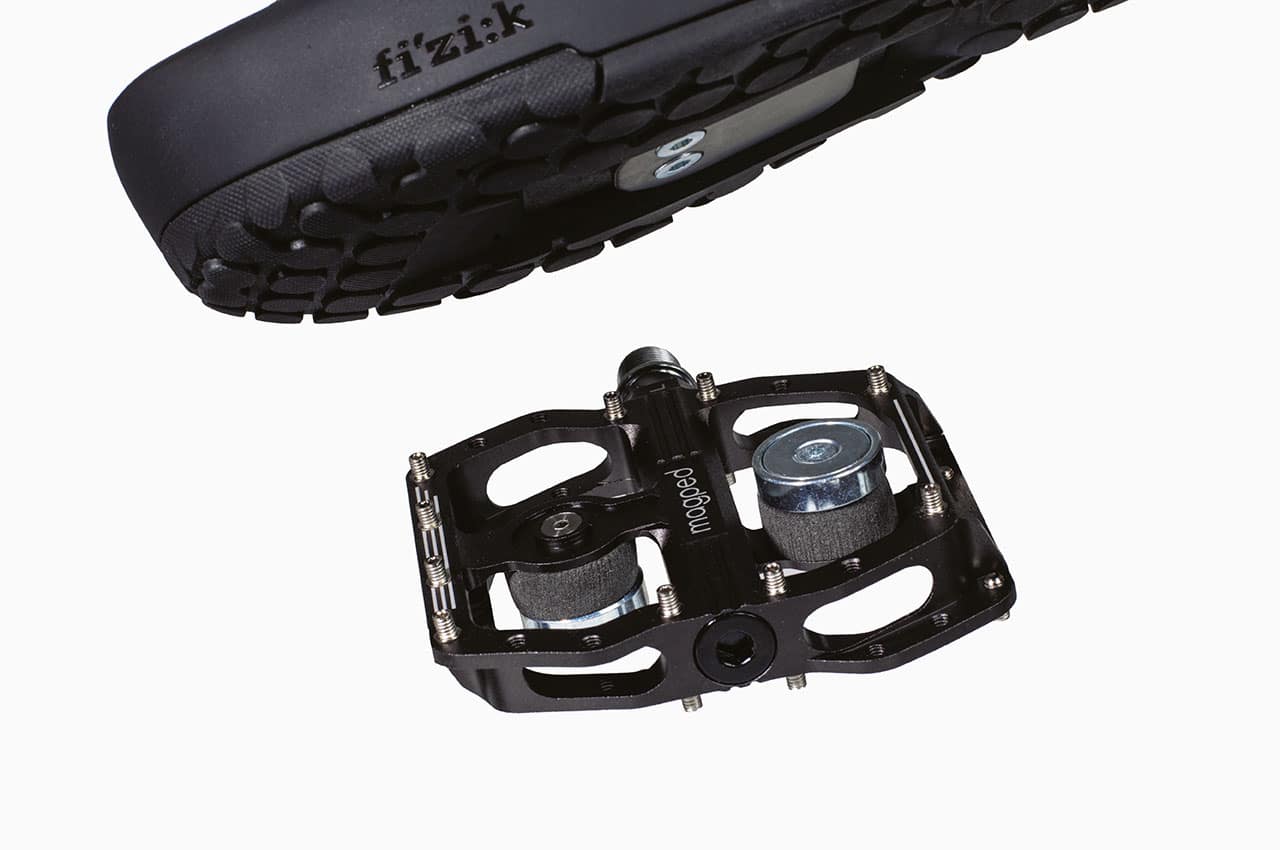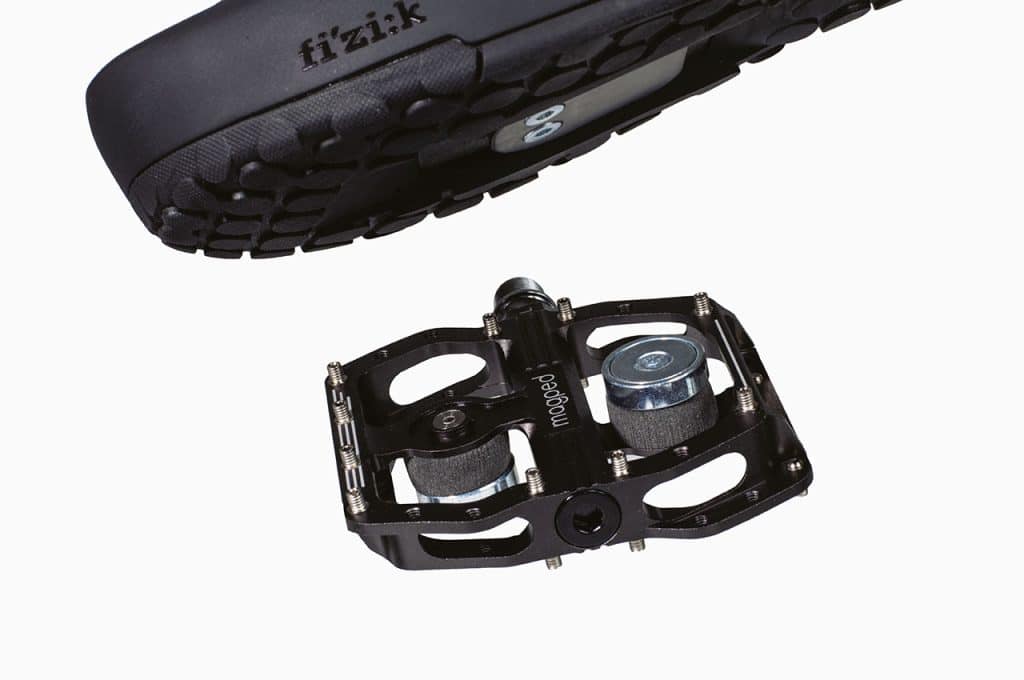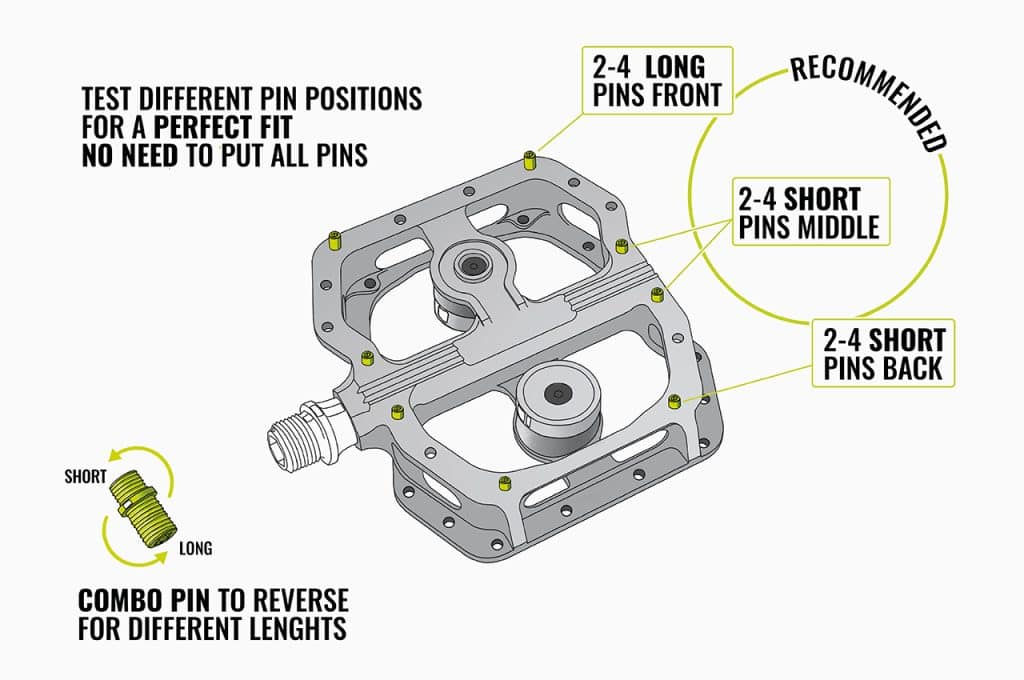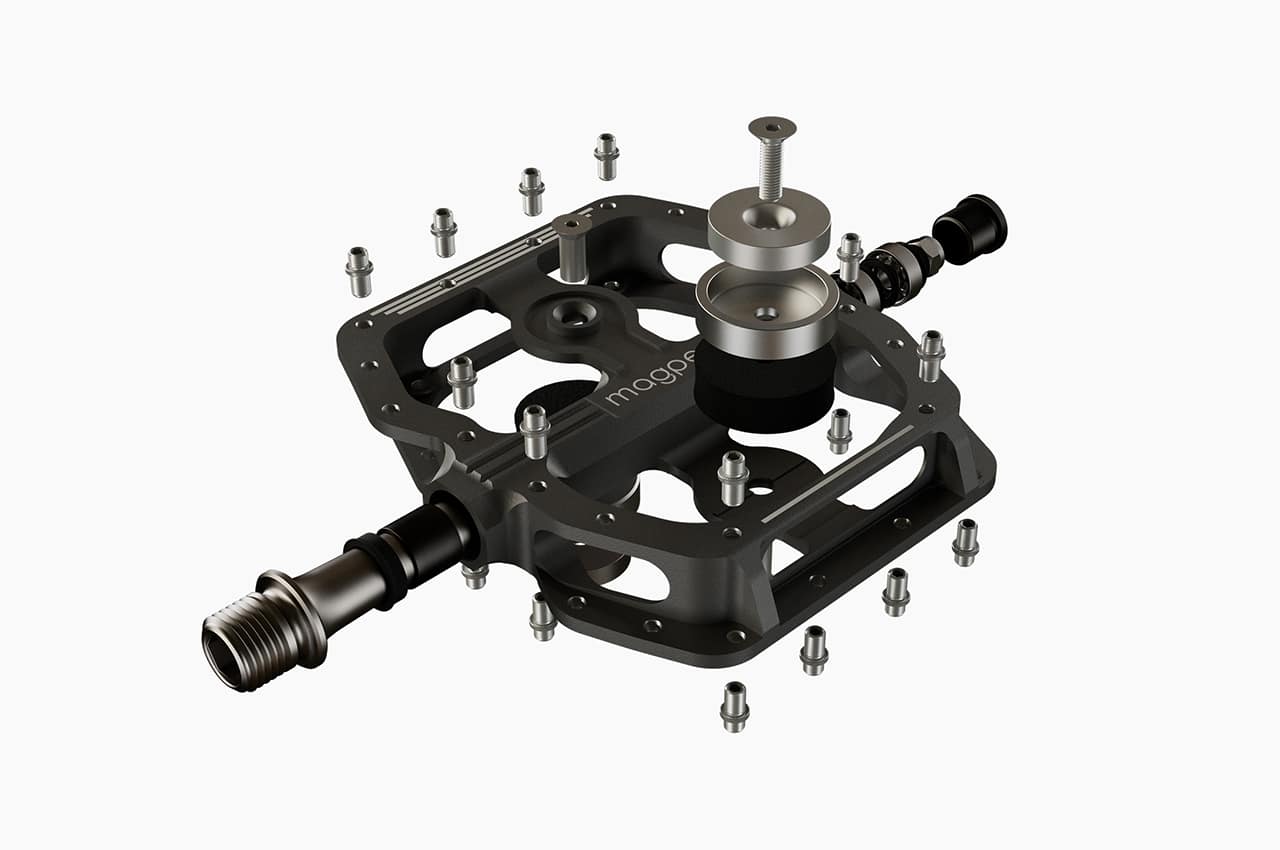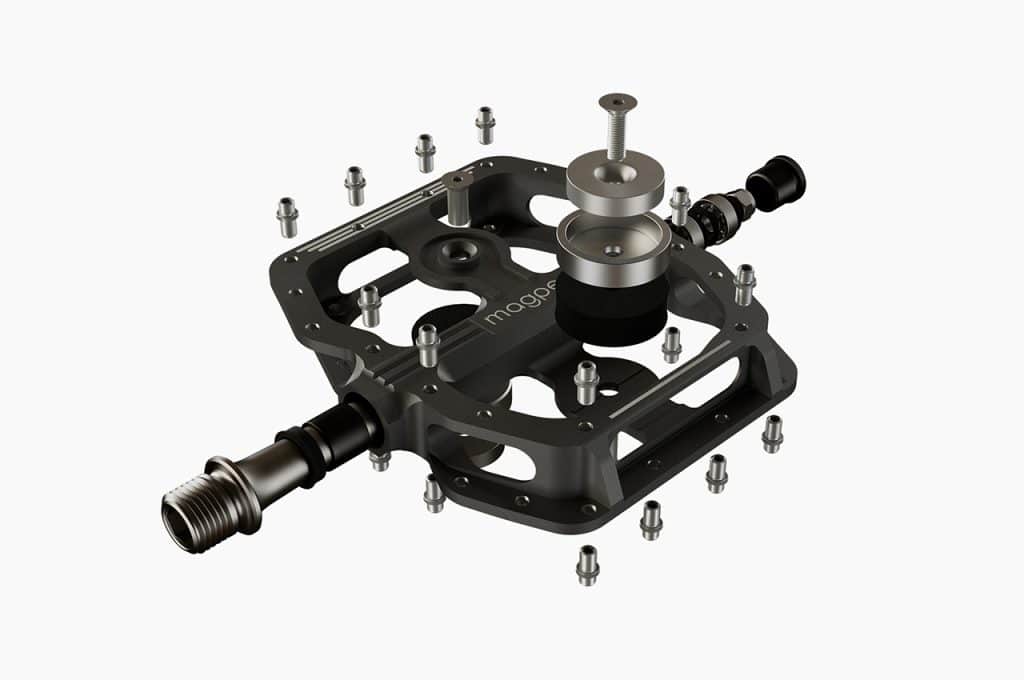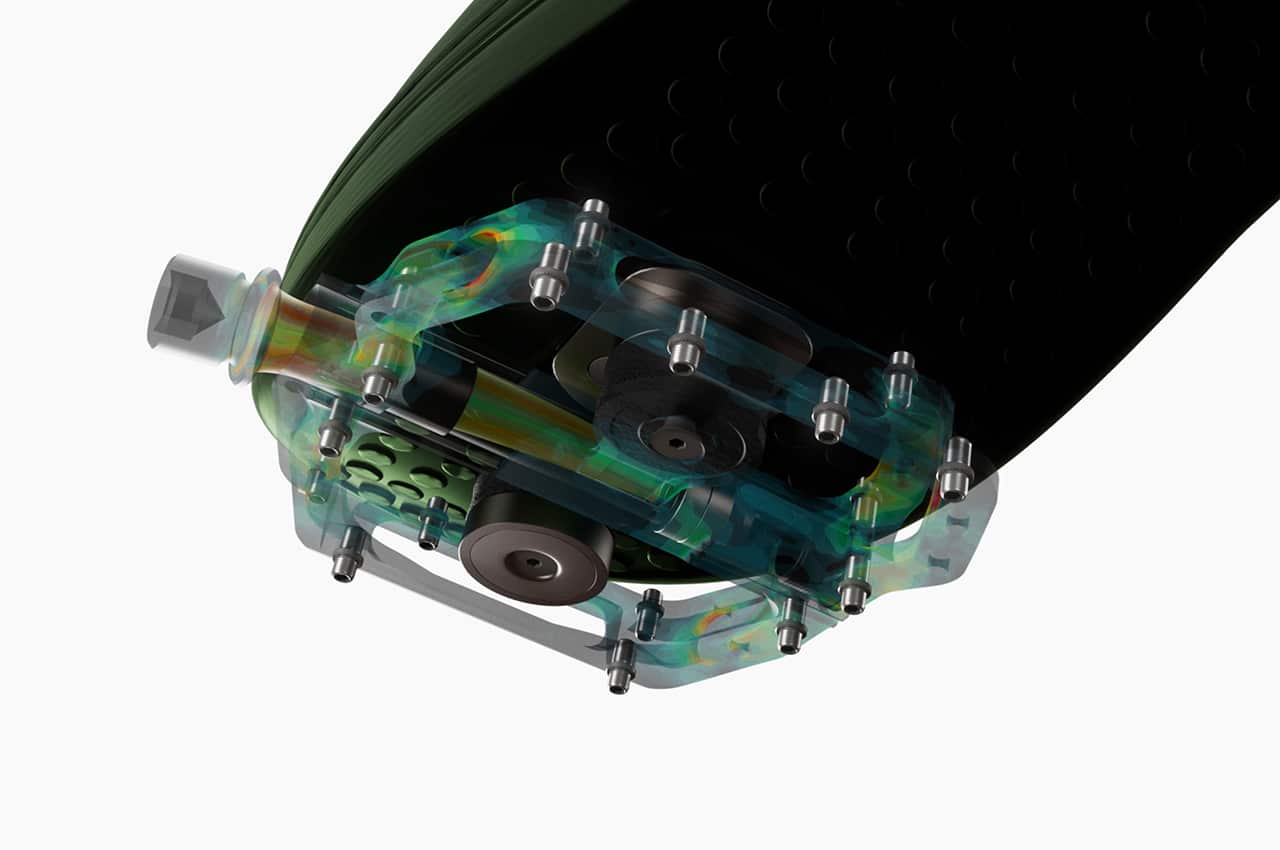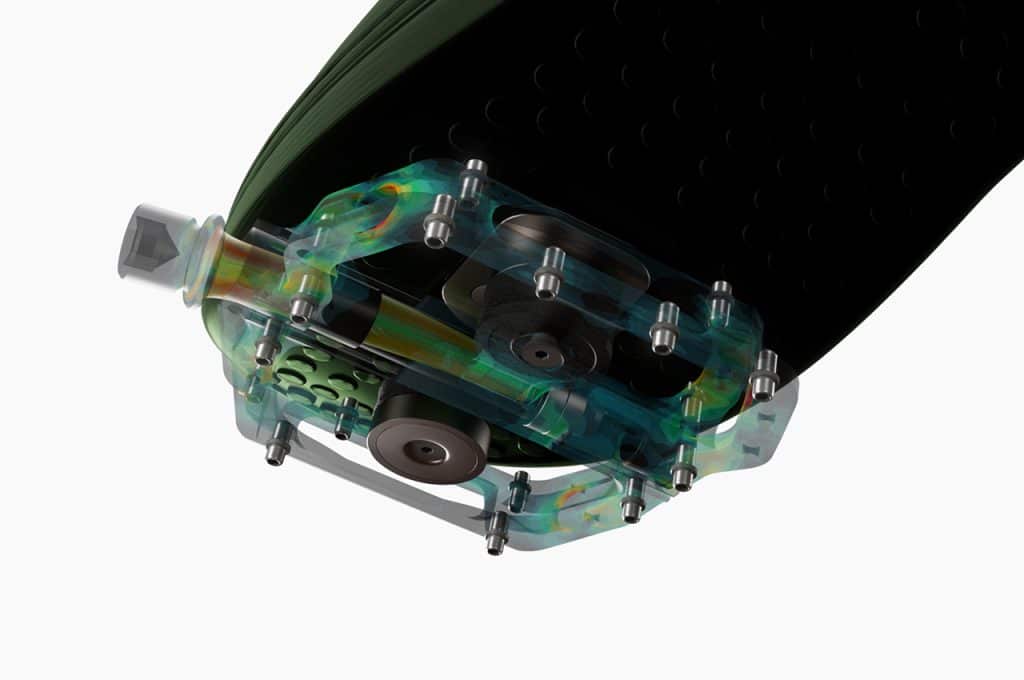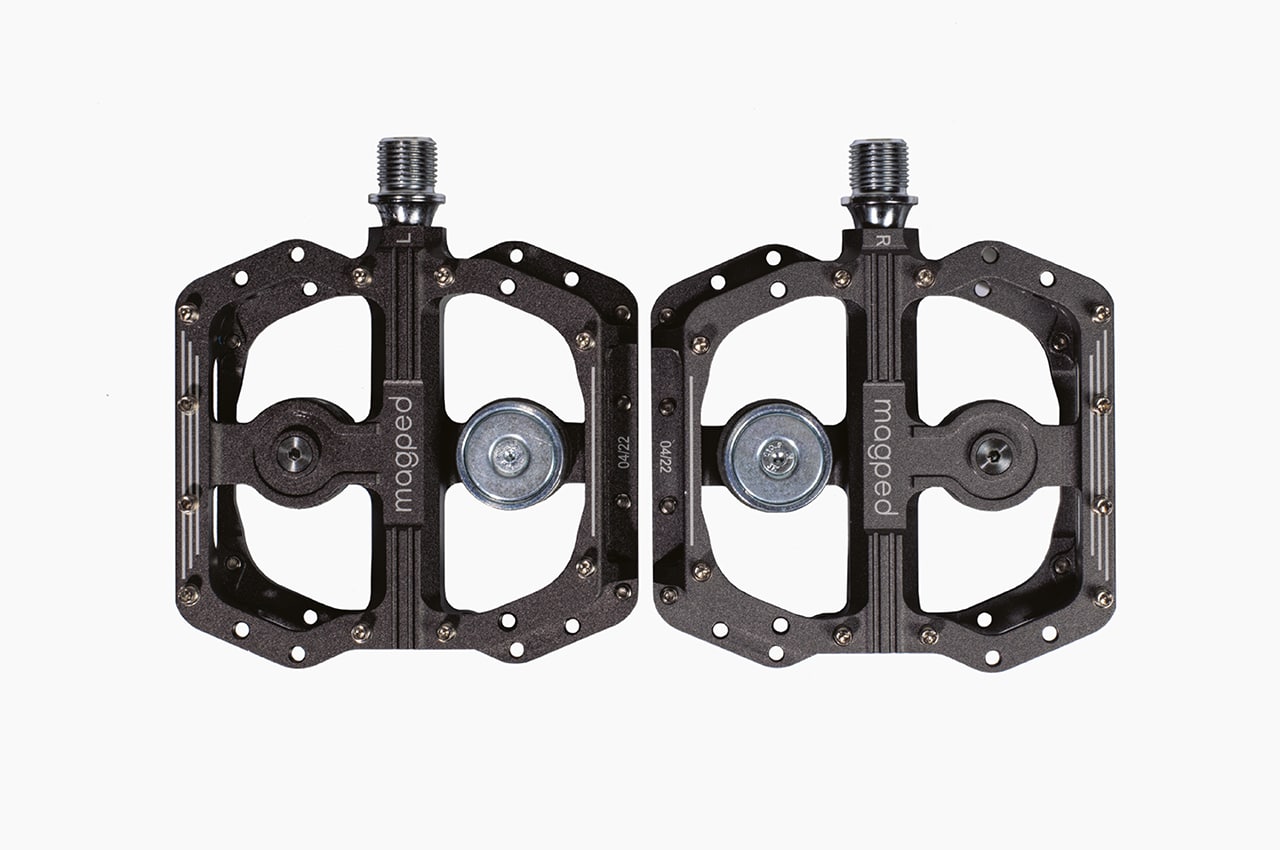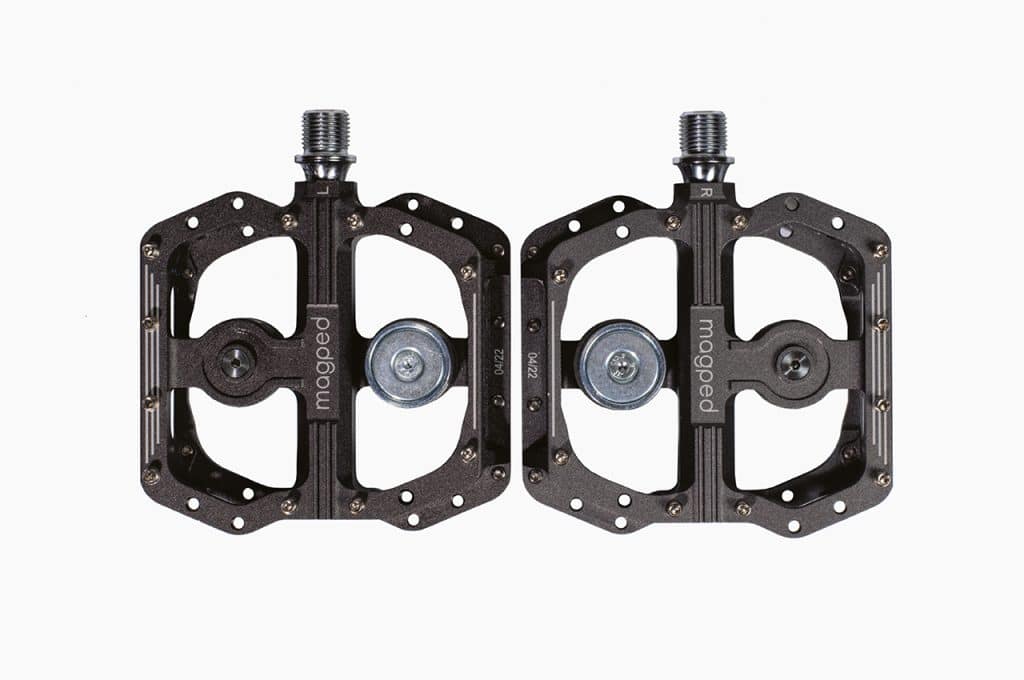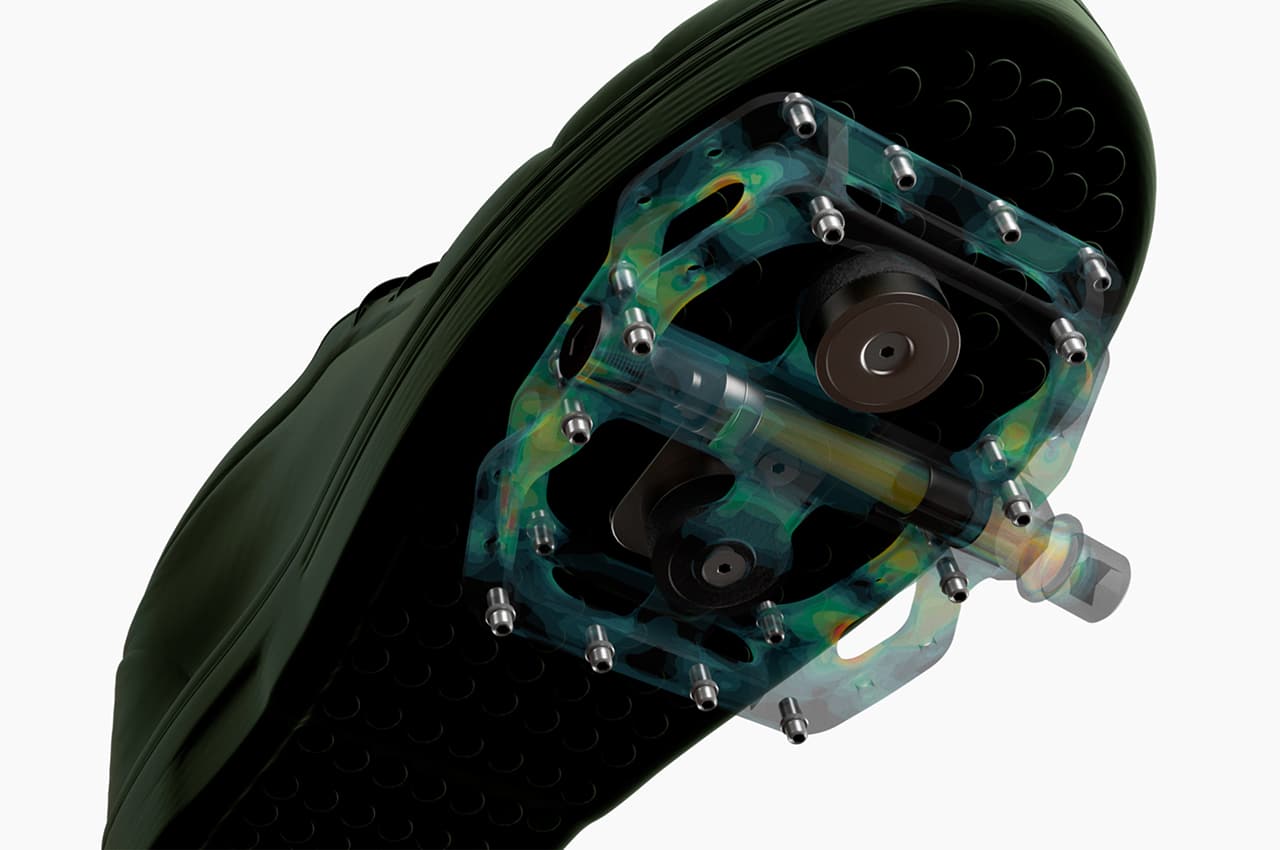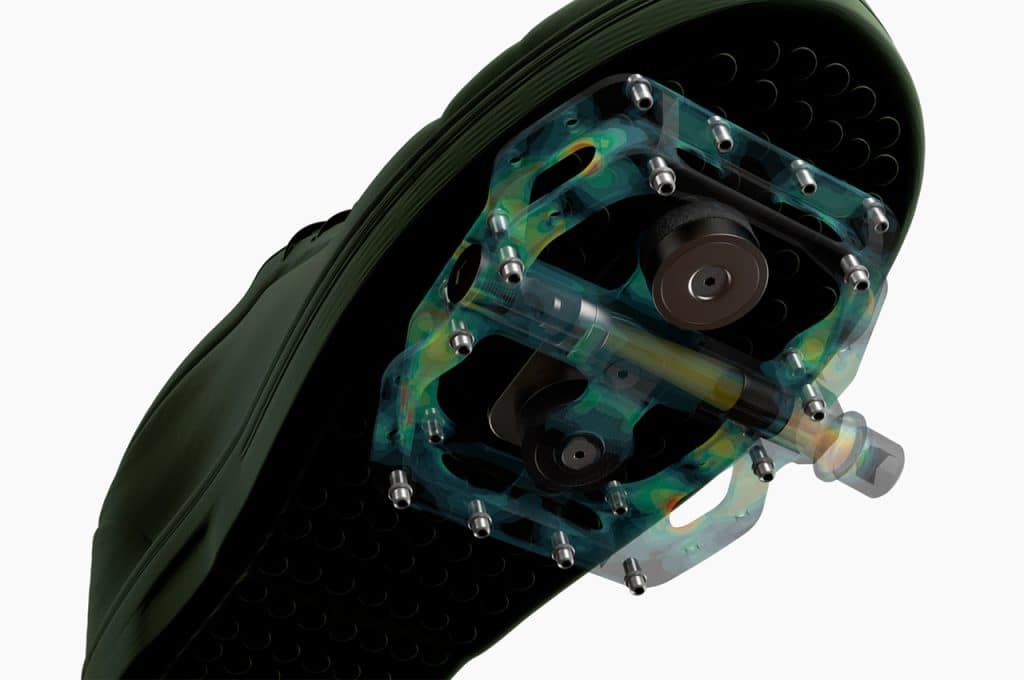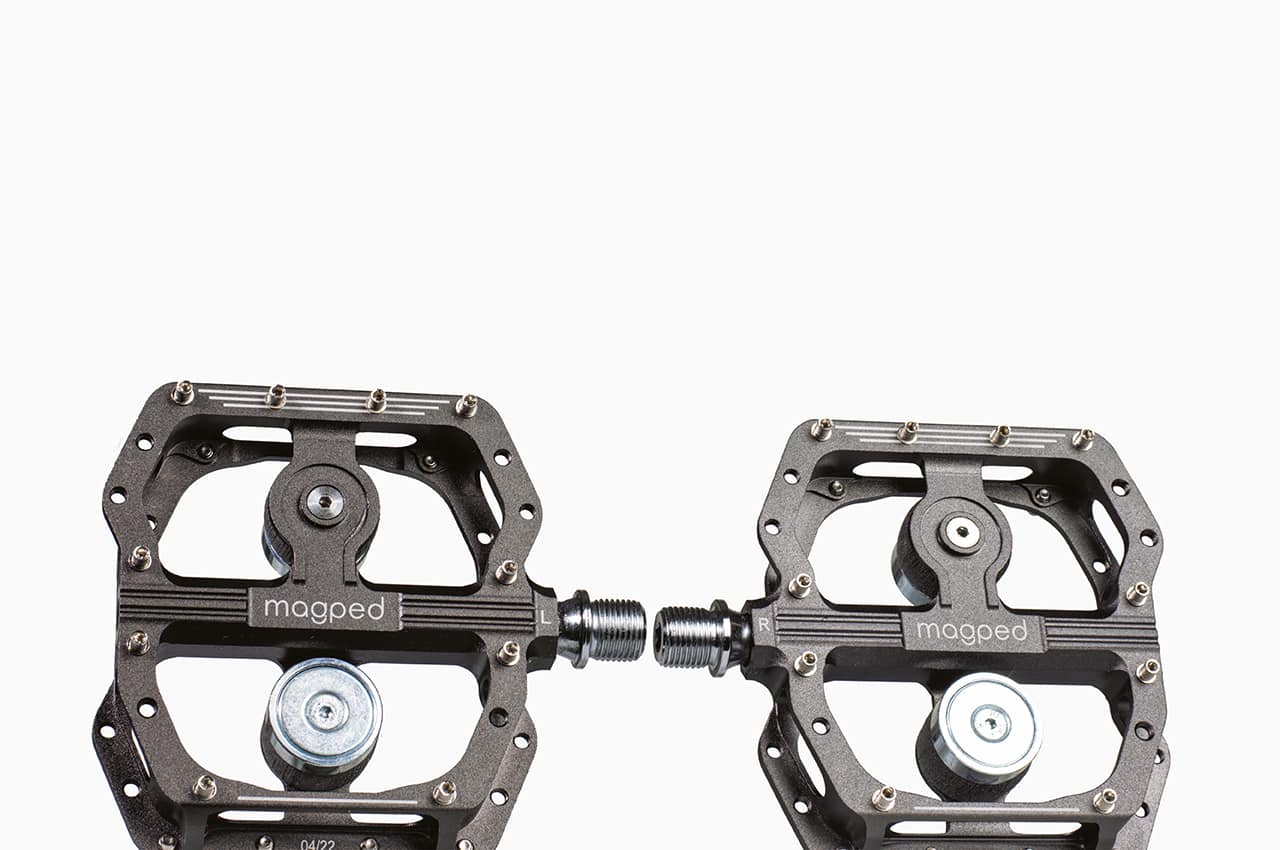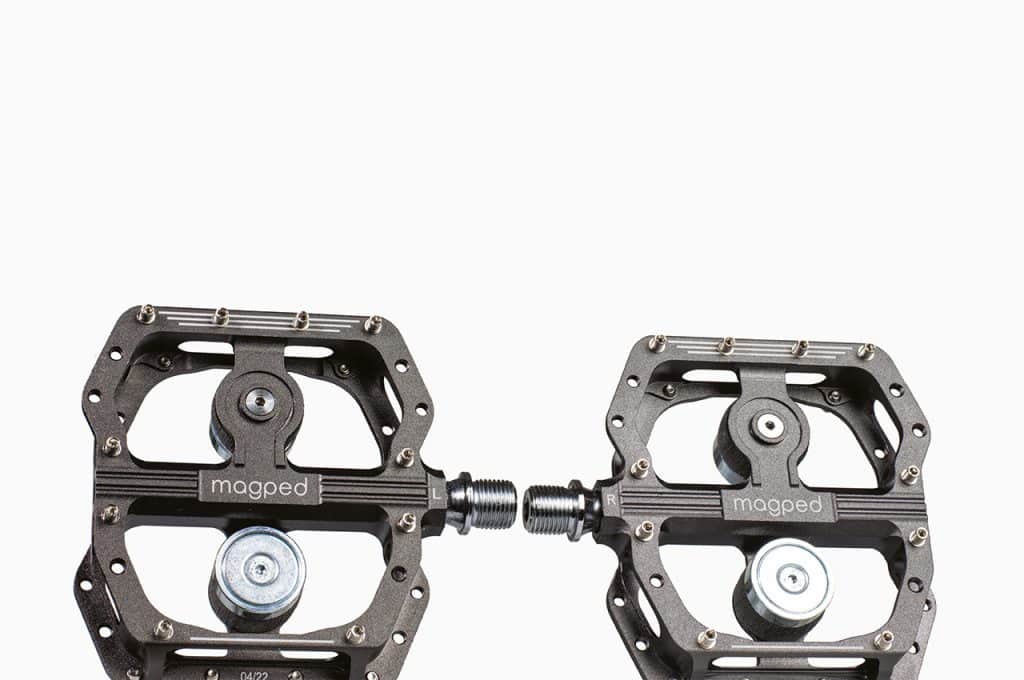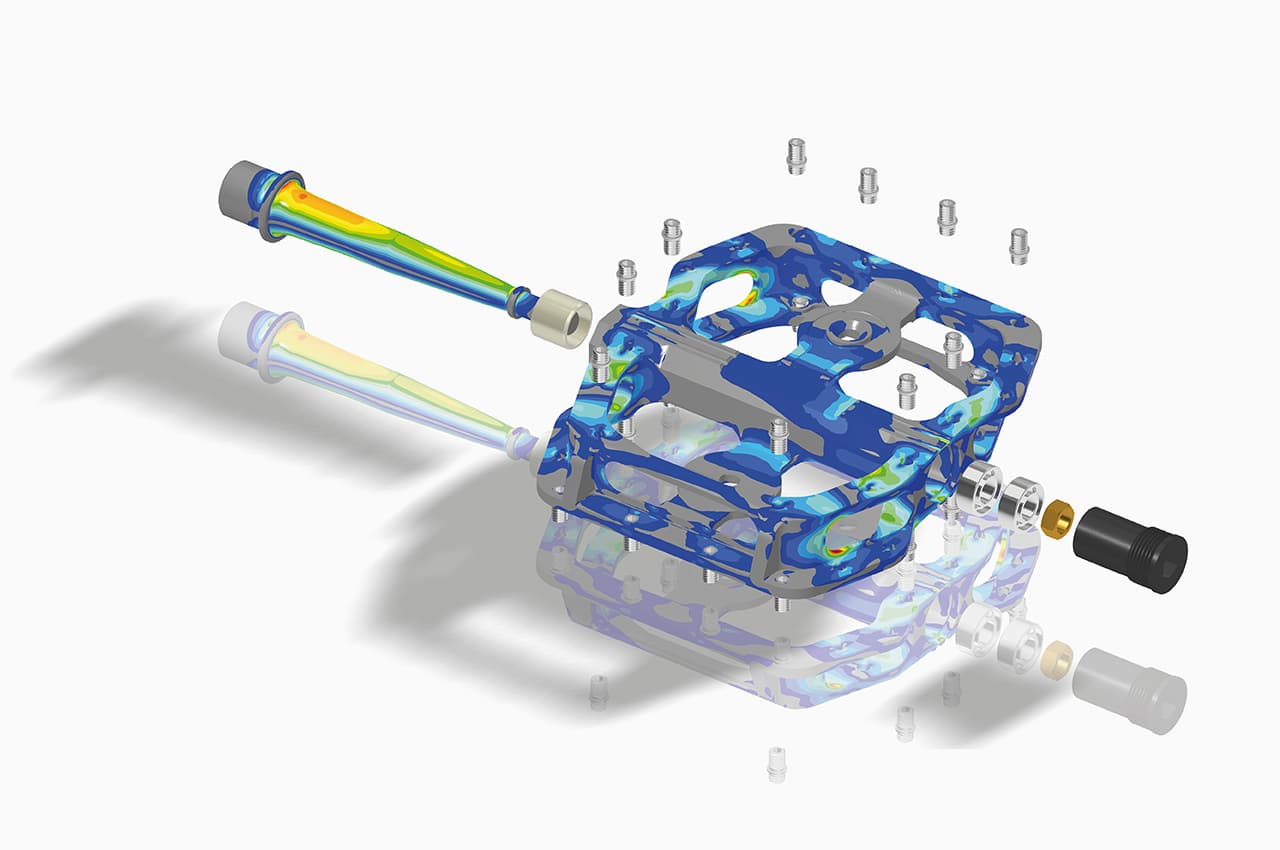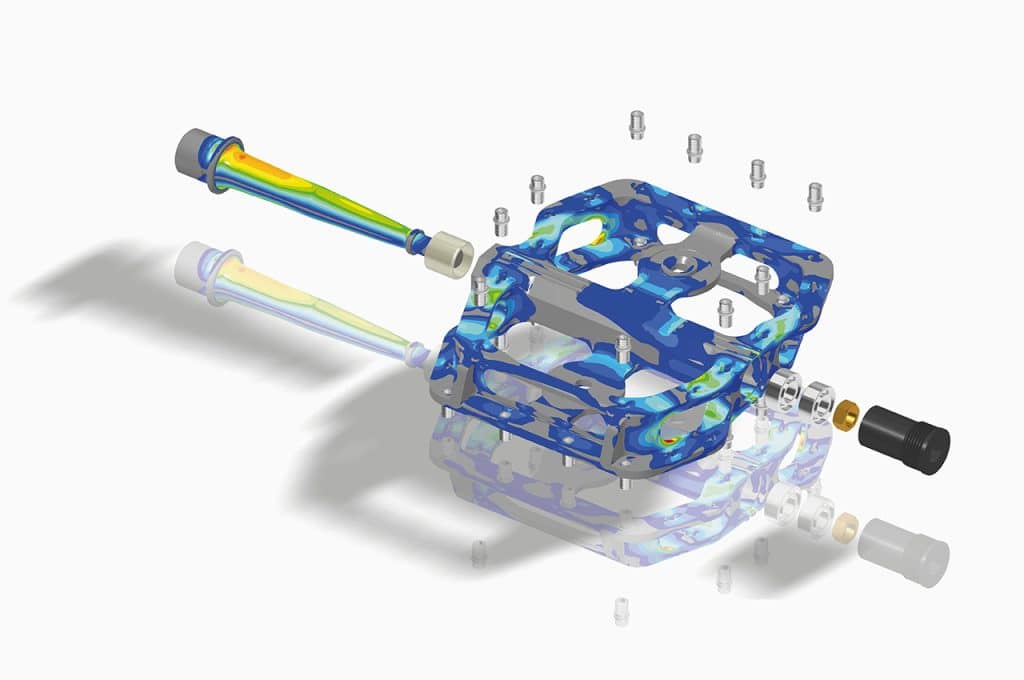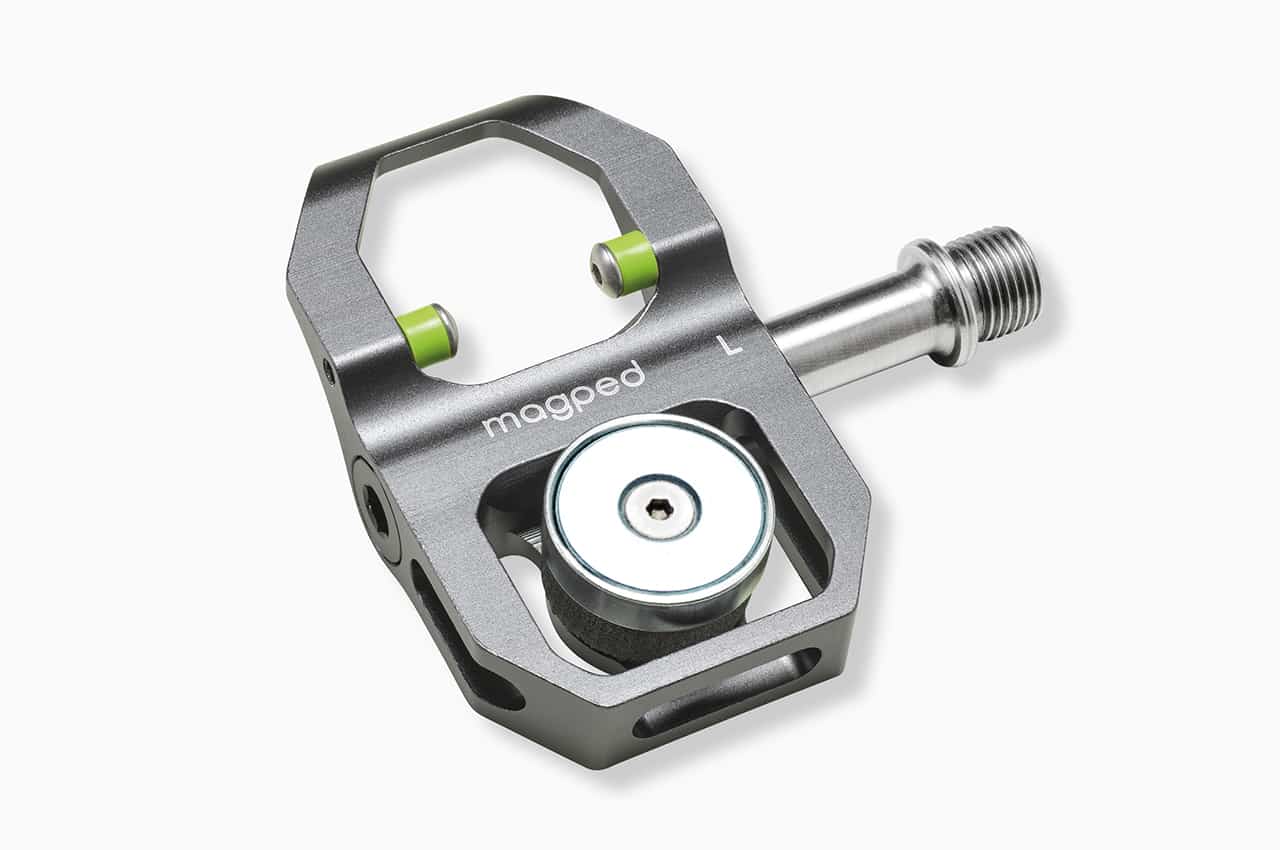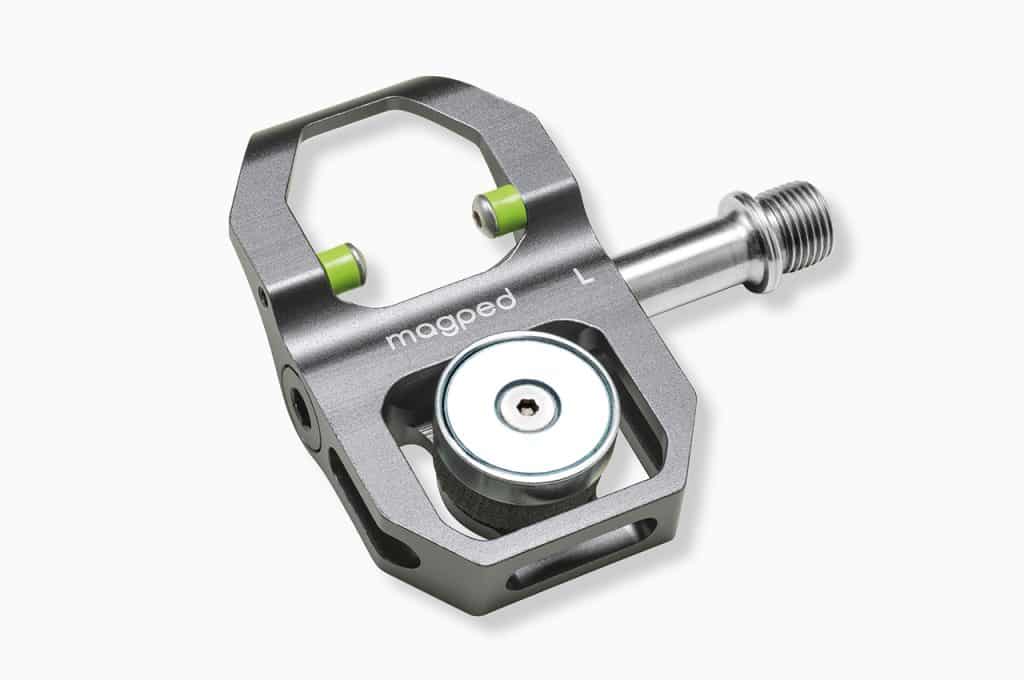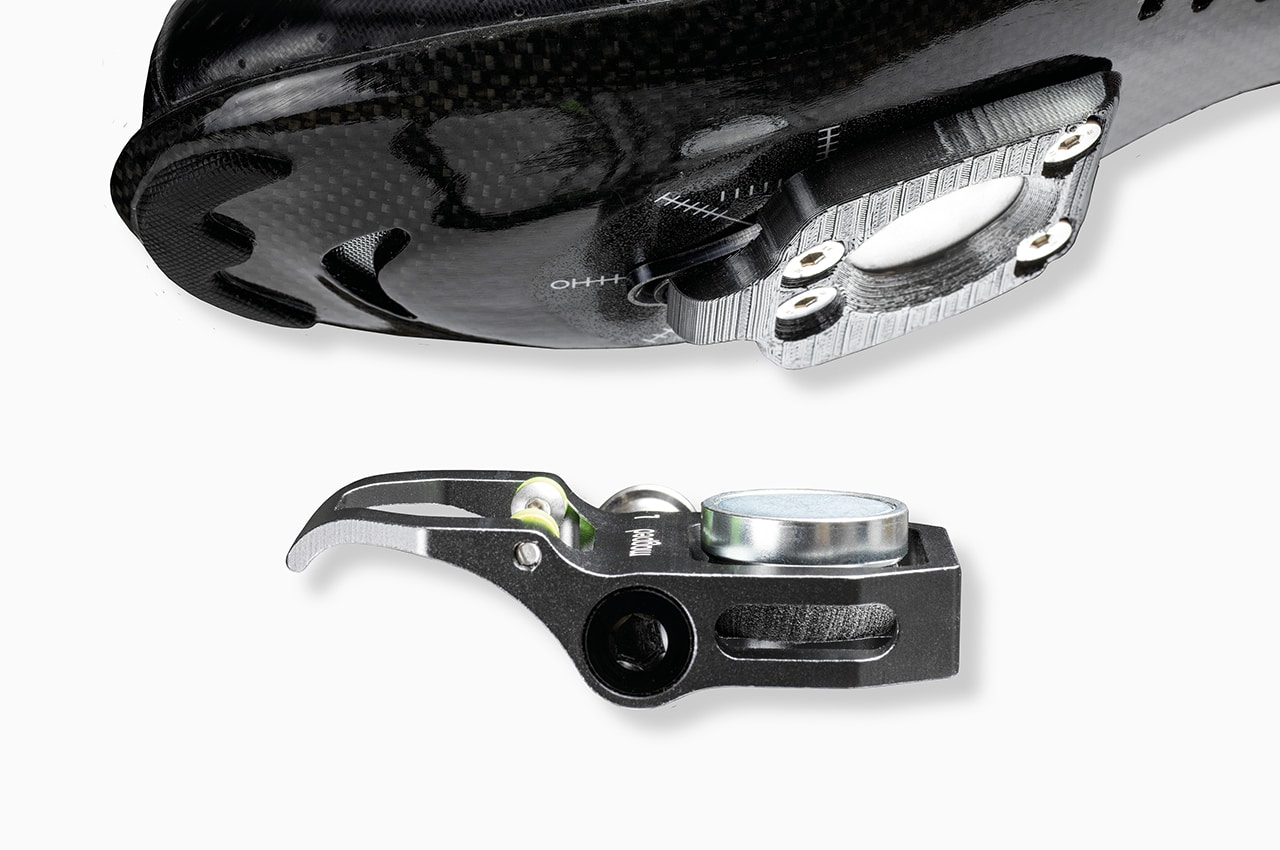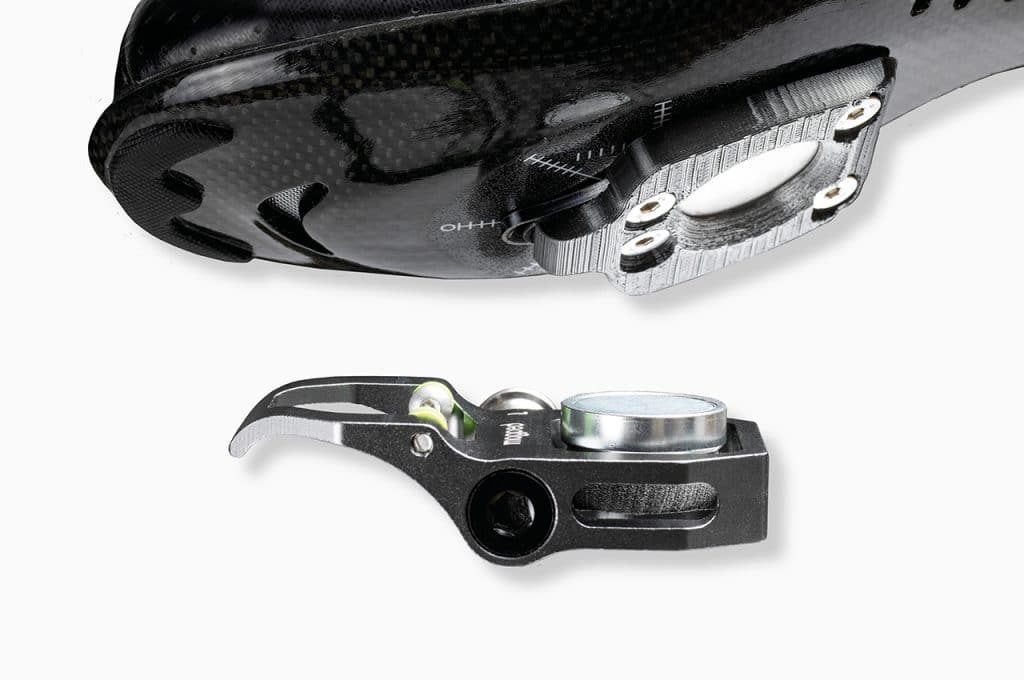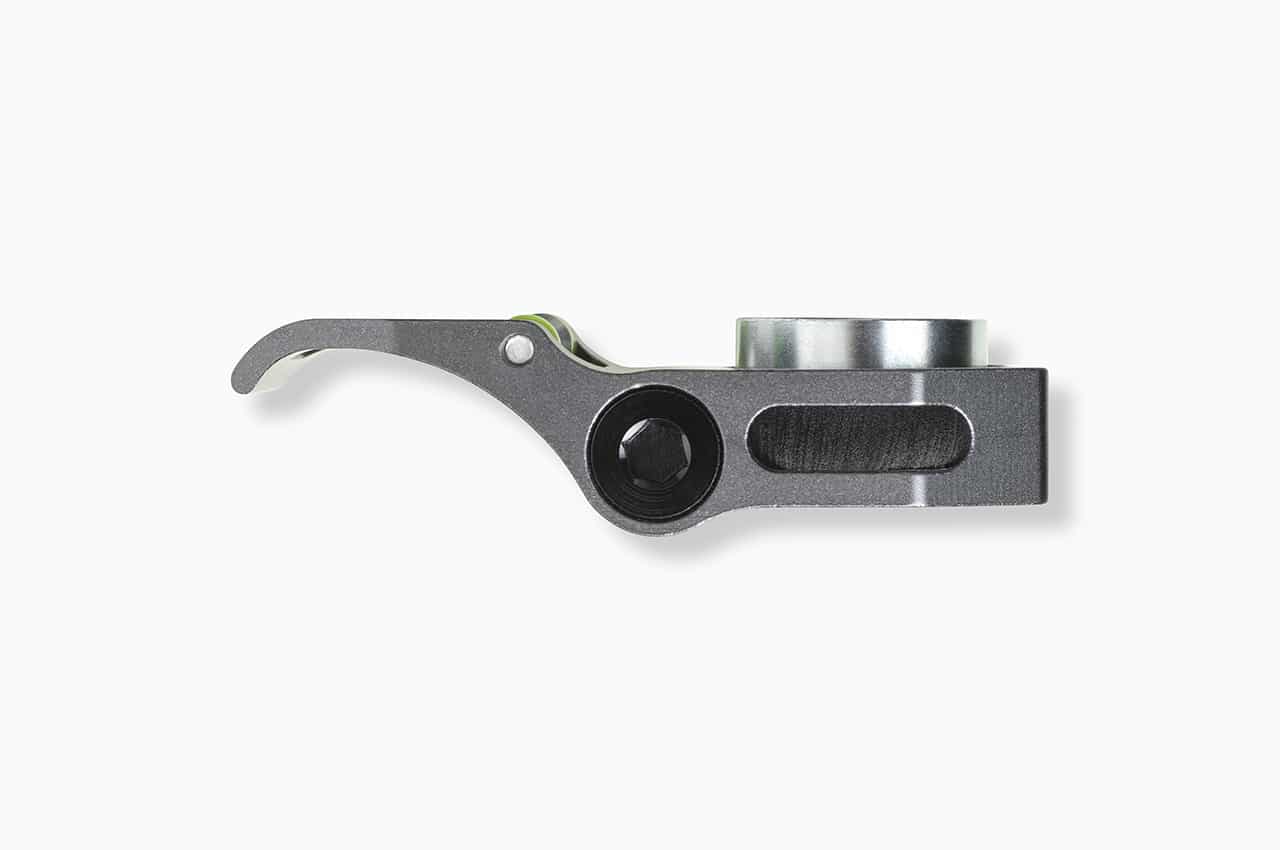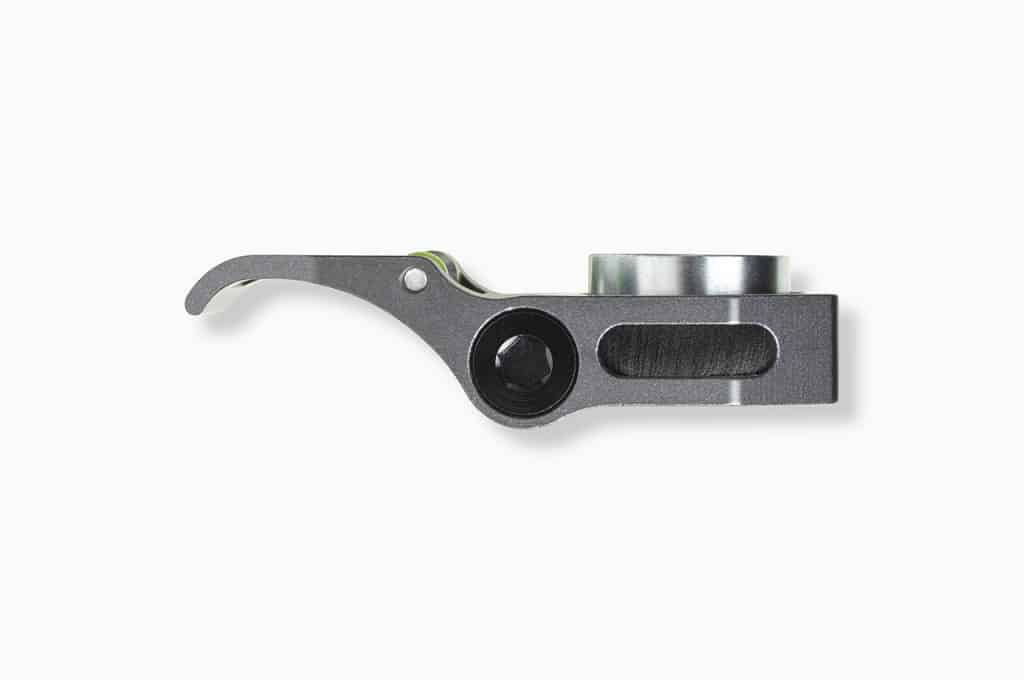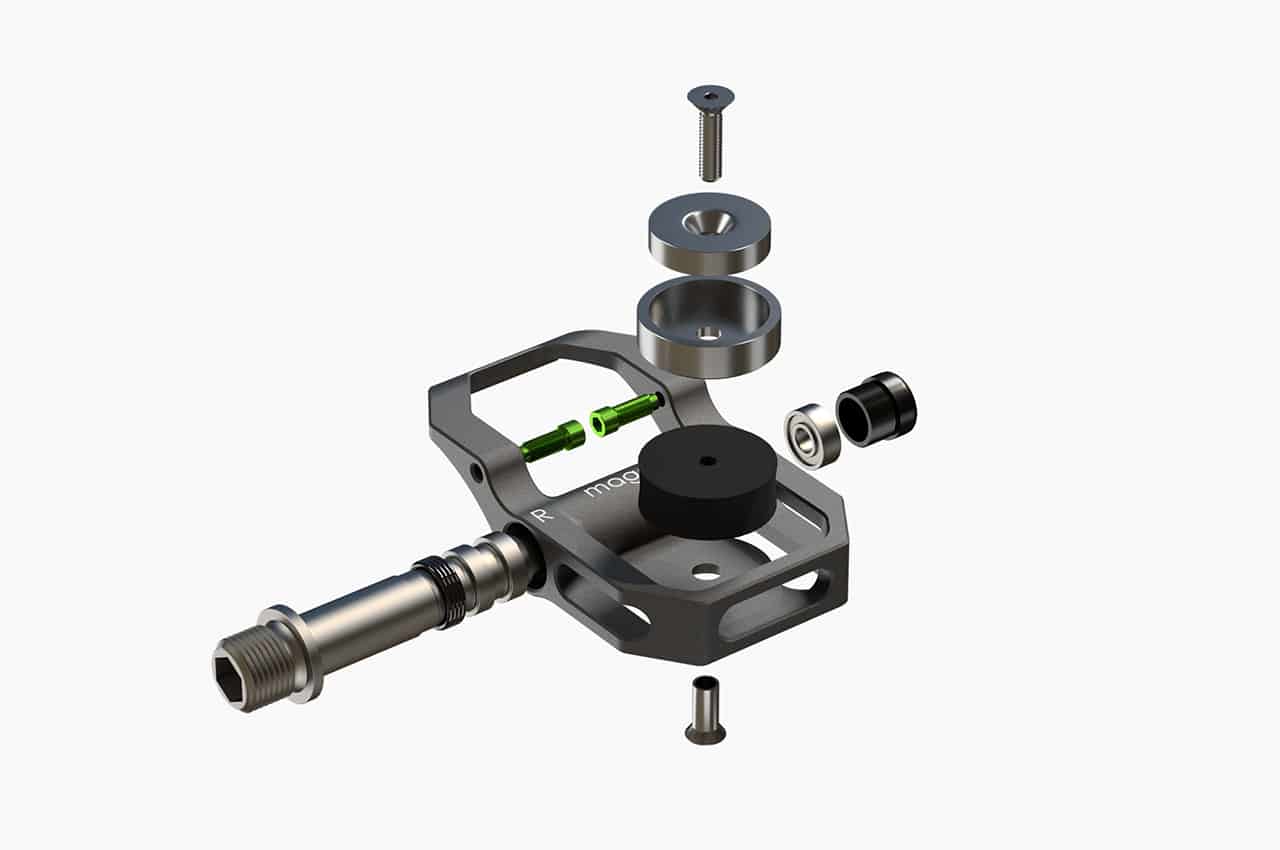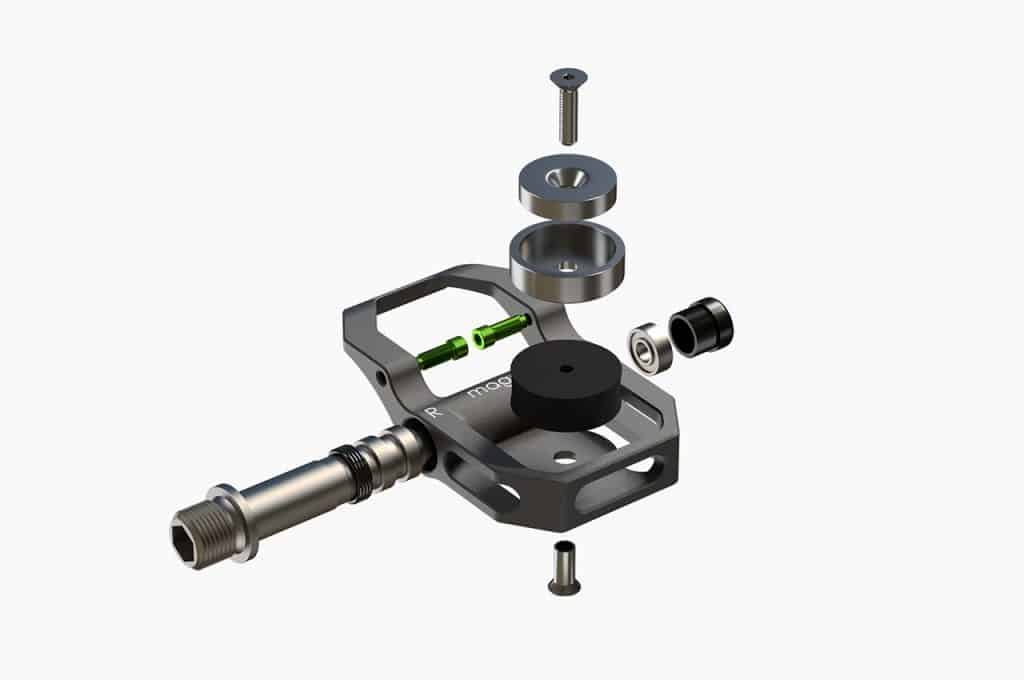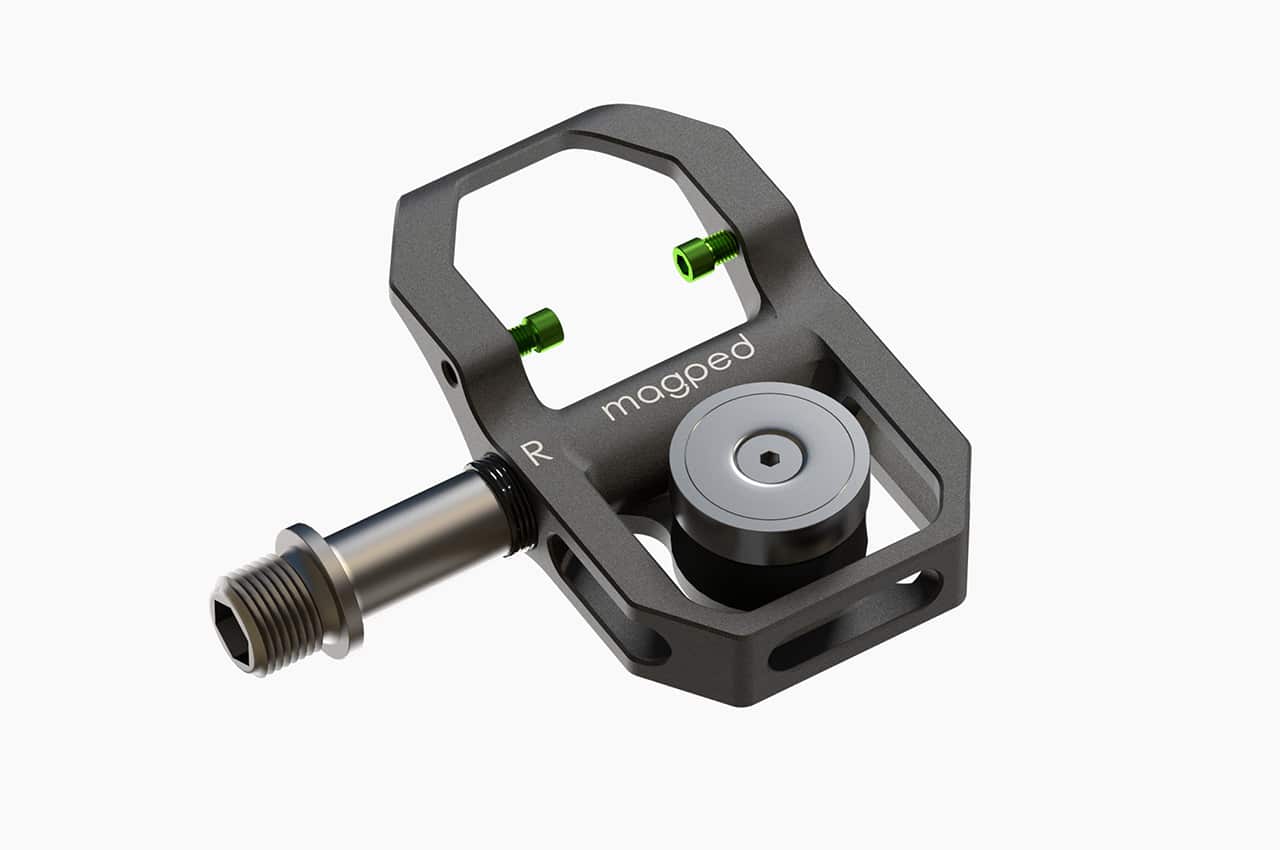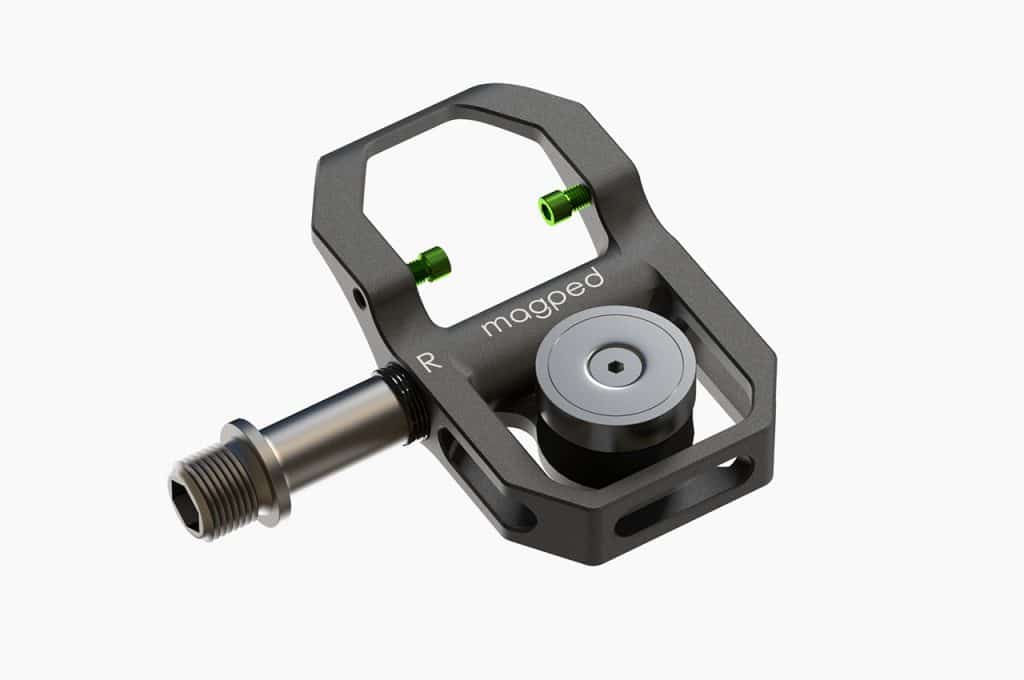 GRAVEL / CROSS COUNTRY / TRAIL / ALL MOUNTAIN
Weight: 320 – 338g Titanium spindle, Magnesium body
MULTI PURPOSE AND SUPER LIGHT HIGH END DESIGN
more information
Shoe recommendation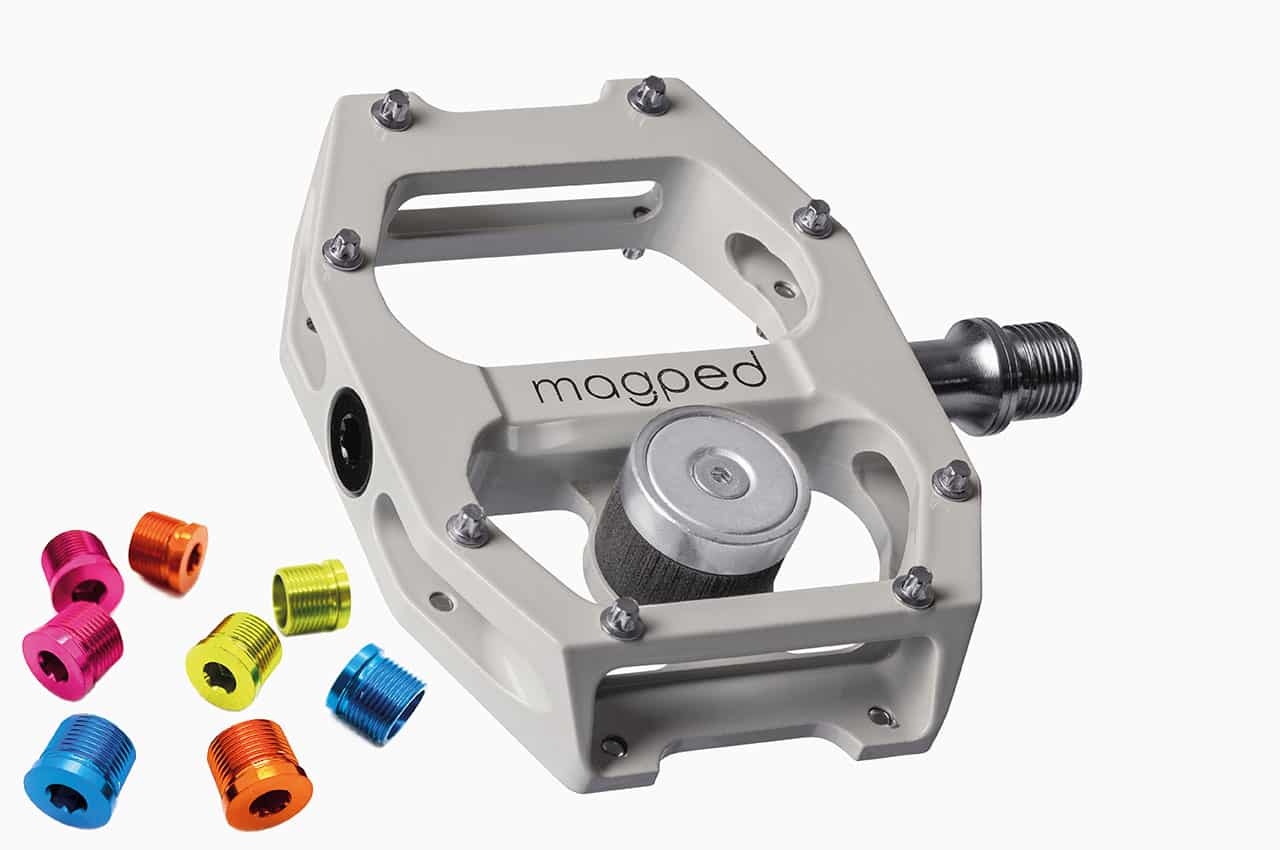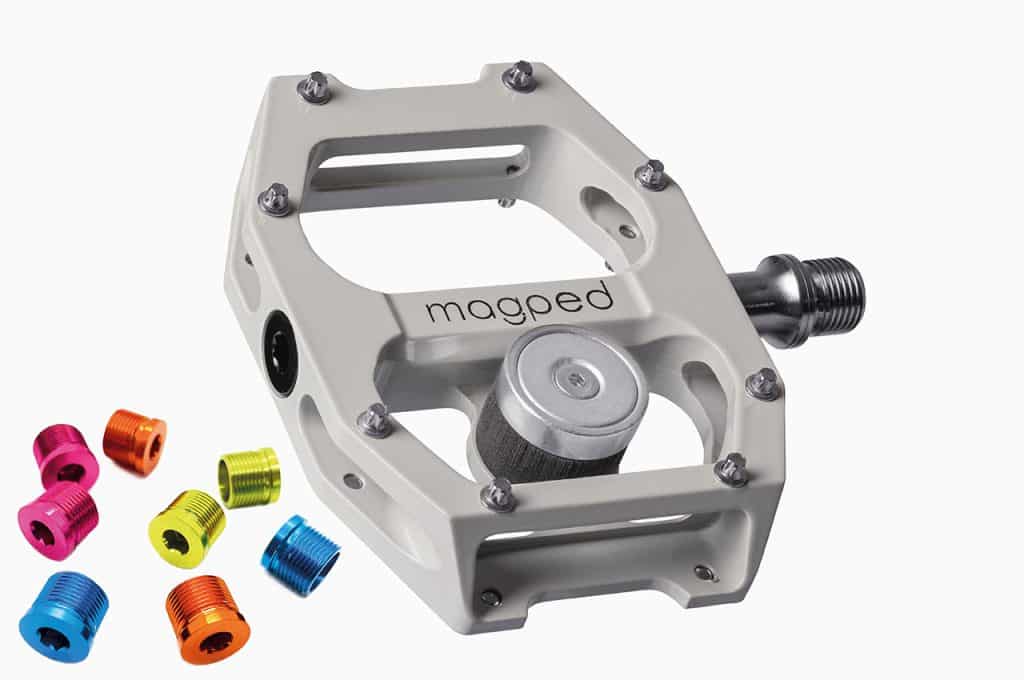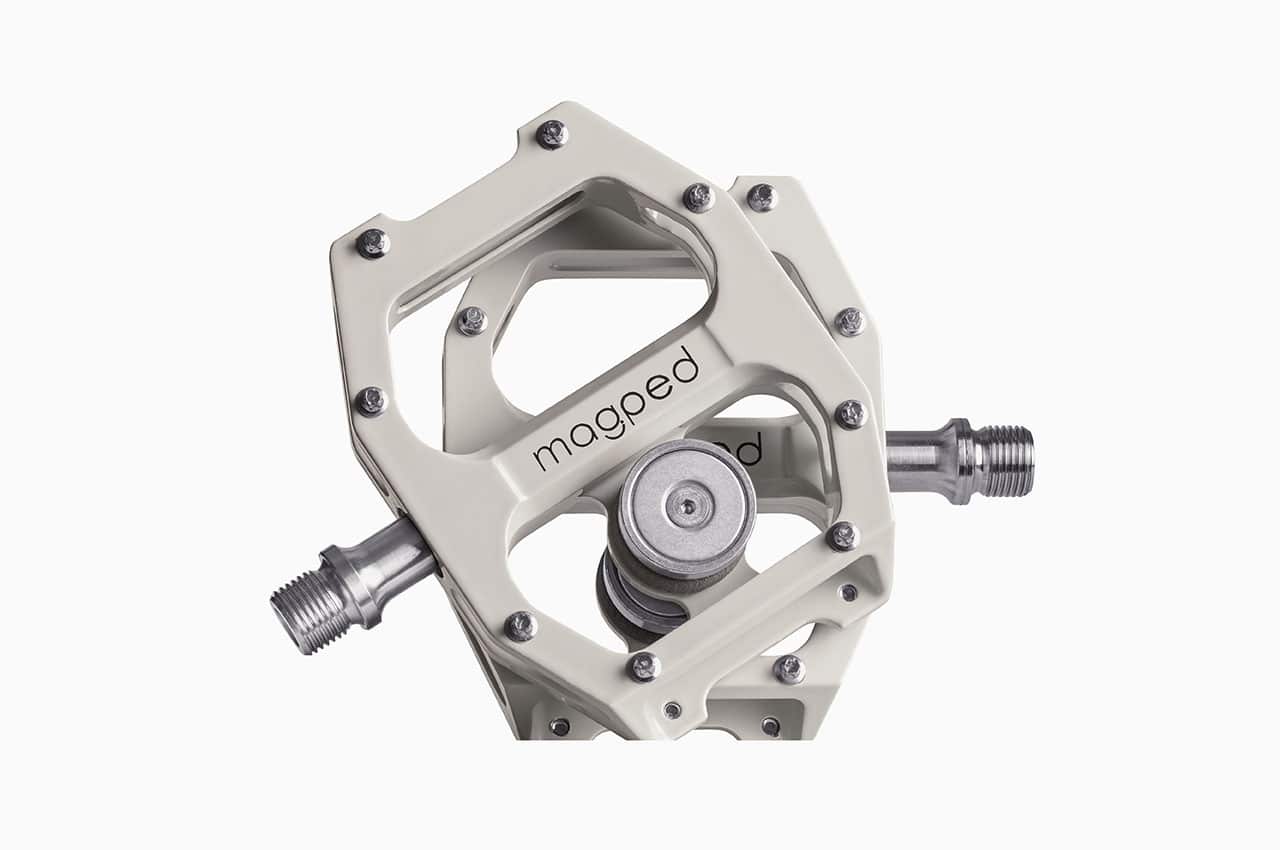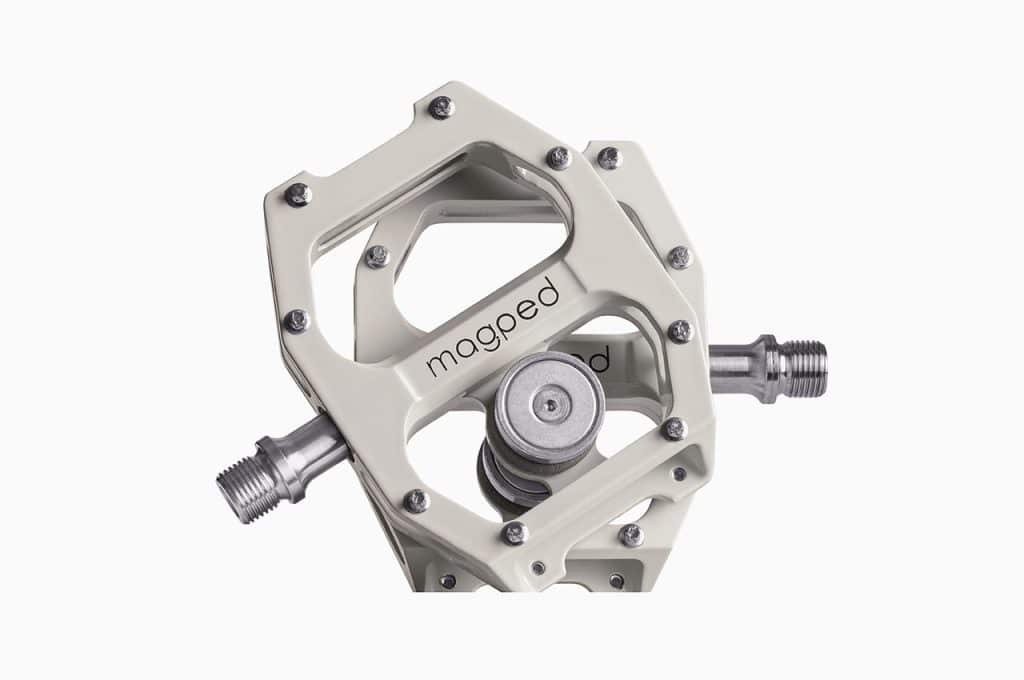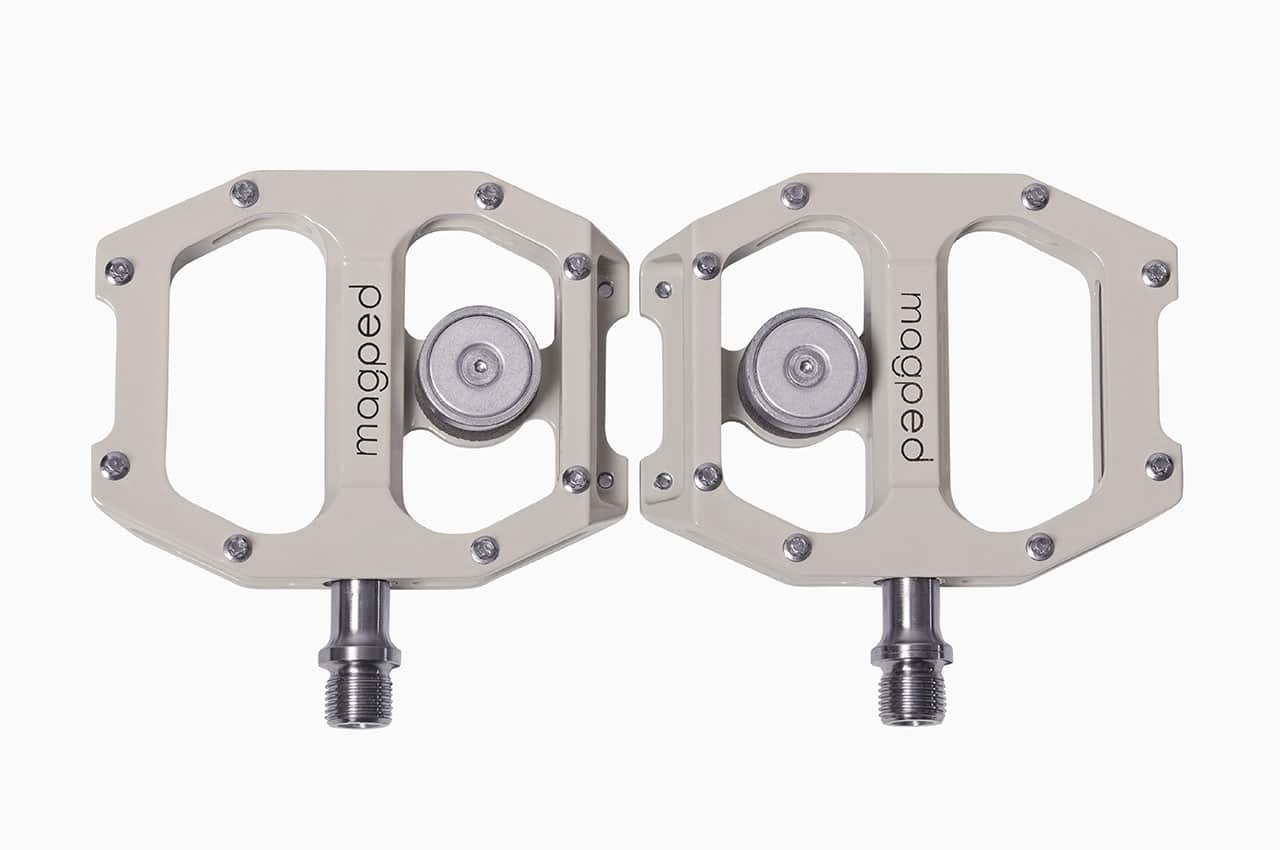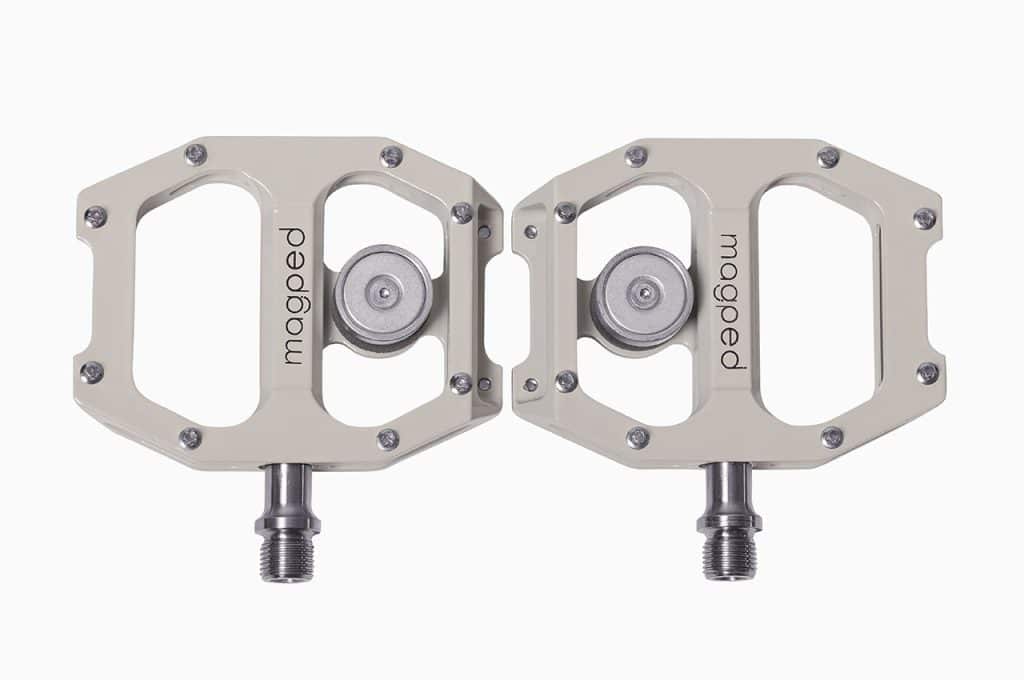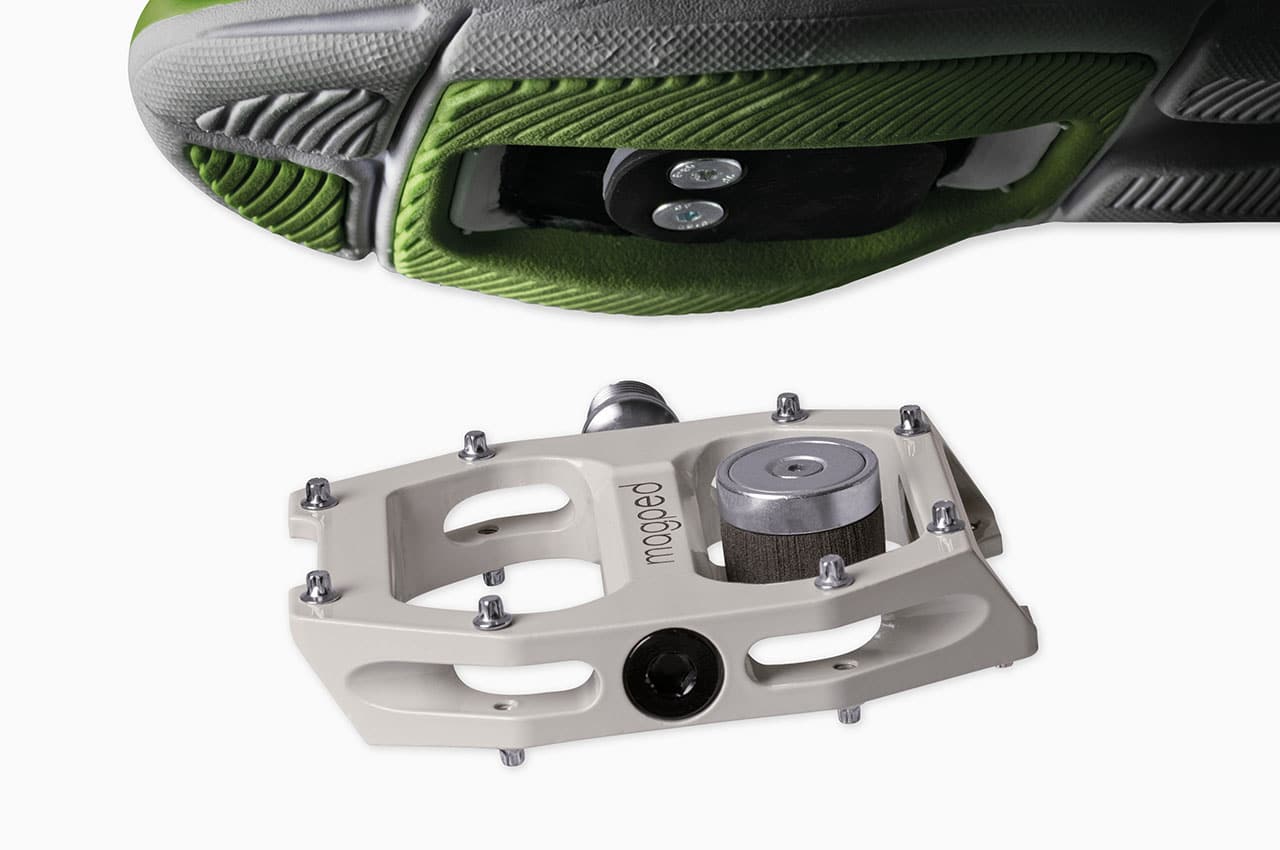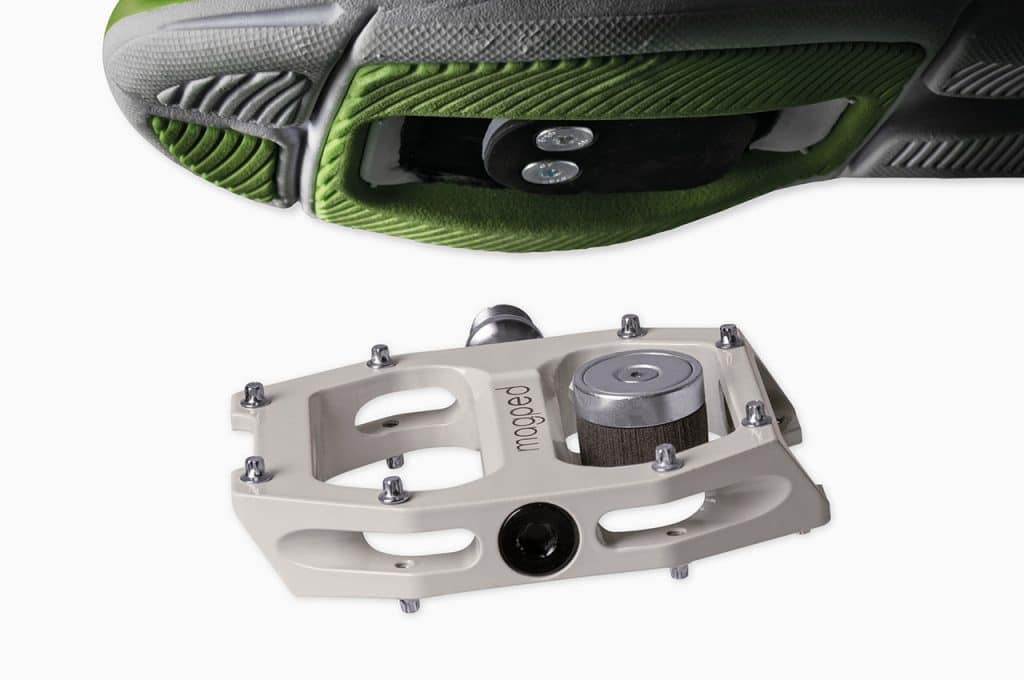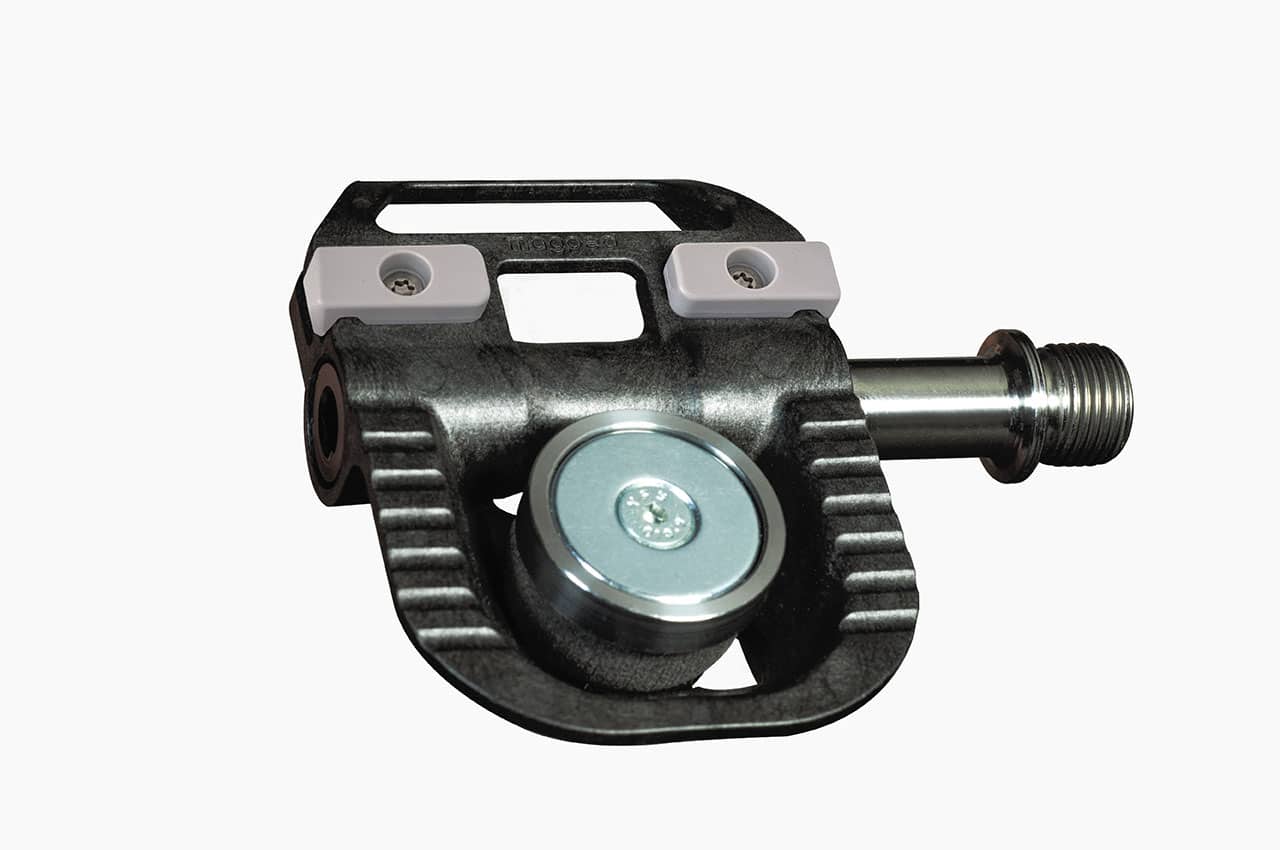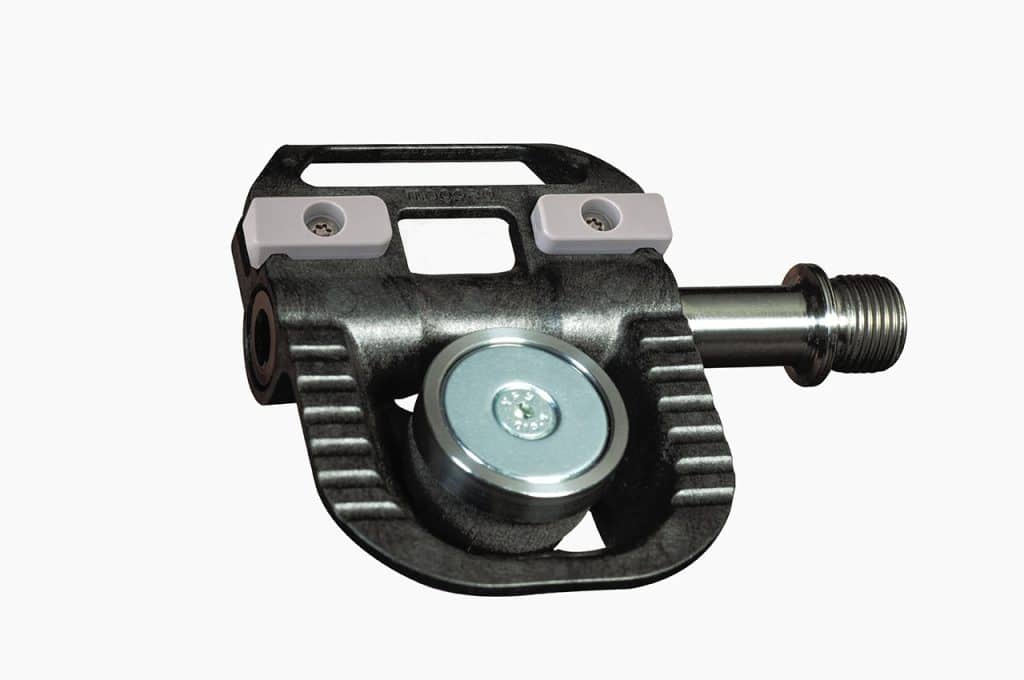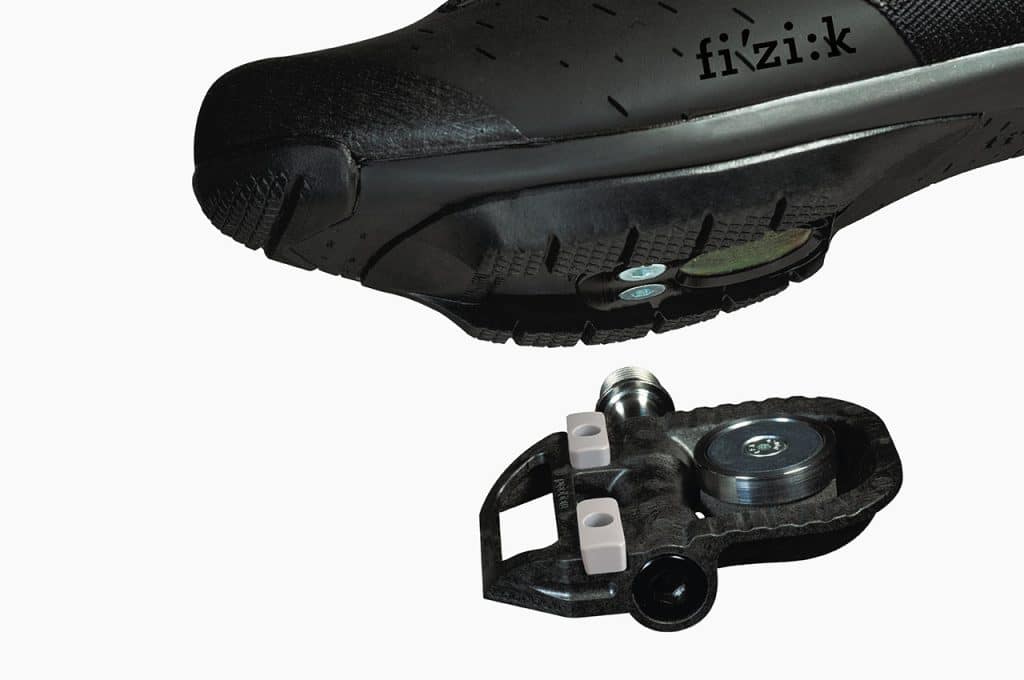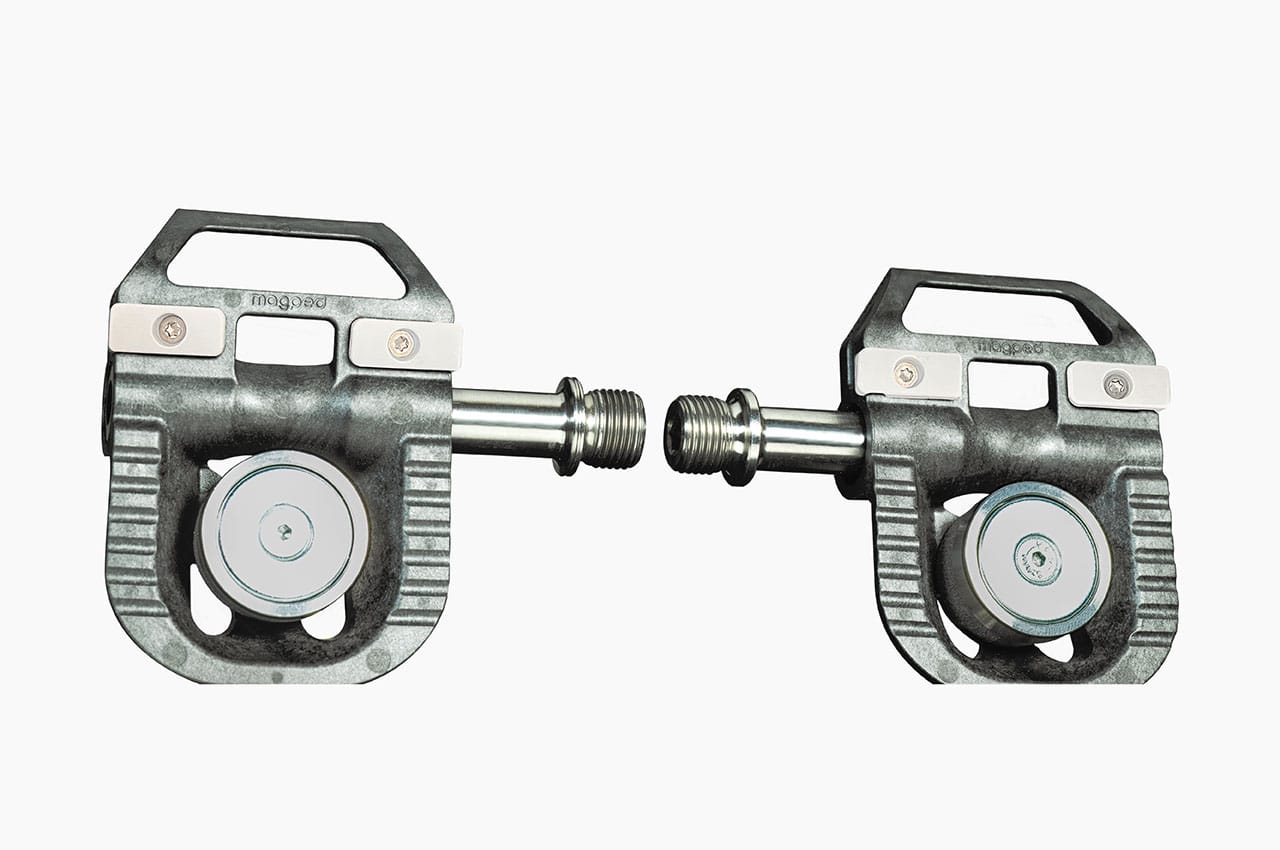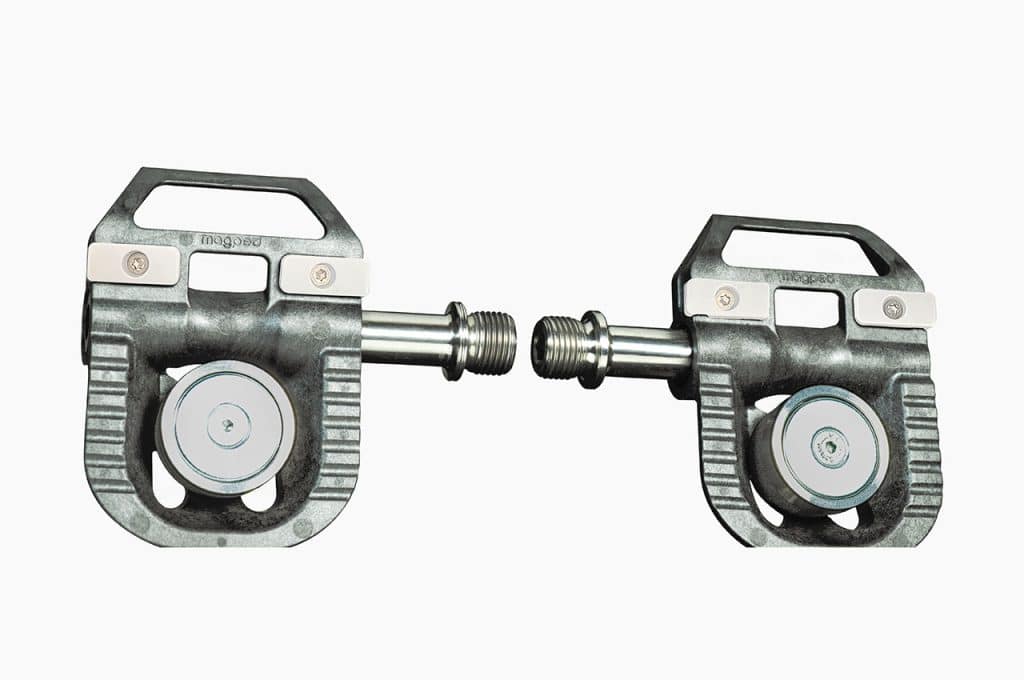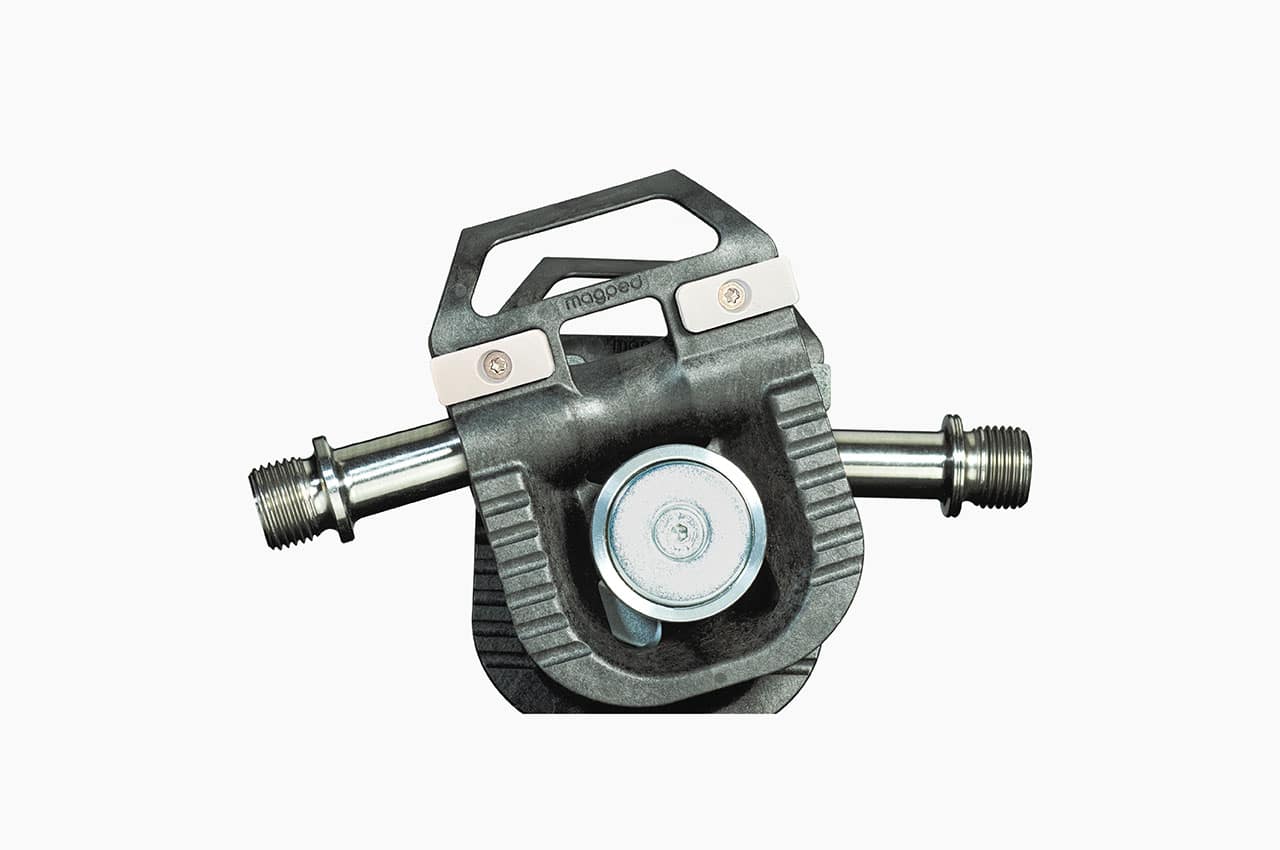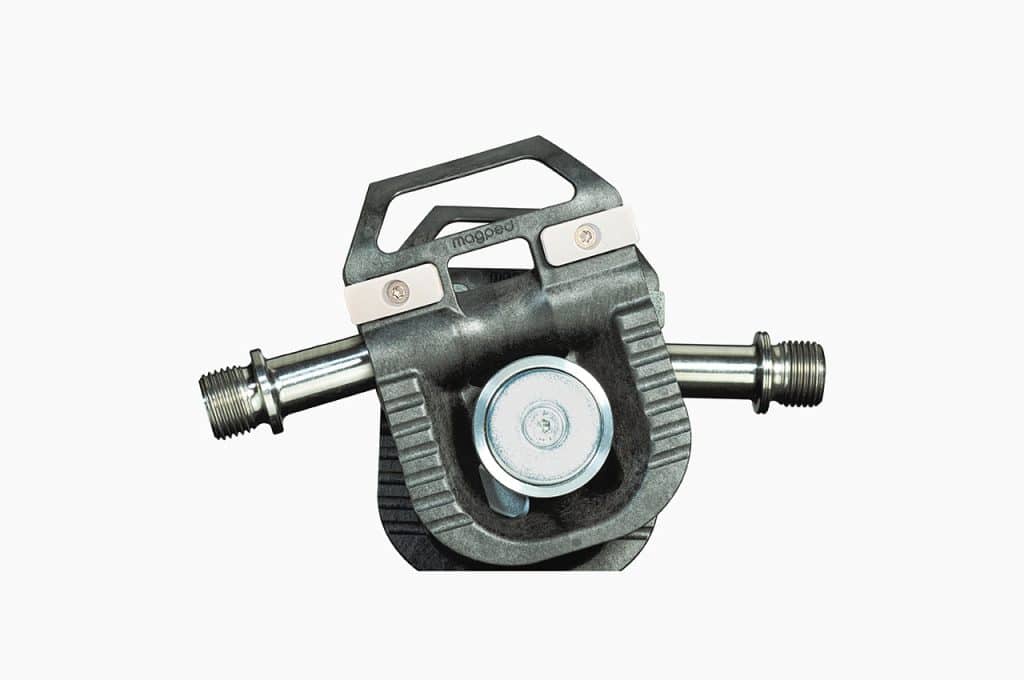 FEATURES
The magped safety bike pedal is a true innovation for mountain bikes and e bikes. Our patented magnet mechanism makes quick and simple release of the foot from the pedal possible at any time. In comparison to standard click in pedals the risk of crash and injury will be reduced to a minimum – and your head stays free for a hassle free biking experience without fear.

Circular motion
The magped pedal ensures a continuous circular tread by employing your extensor muscles (70%) as well as your flexor muscles (30%) for maximum riding performance. You will feel the difference especially on longer rides.

Weight
The magped pedal is a modern high quality flat pedal made from light CNC cut aluminium with a CrMo or Titanium spindle. All magped pedals are highly weight competitive to other high end pedals – in spite of the added magnet system.

Positioning
The pedal allows for several degrees of twist of your foot and therefore provides less strain on your ankles during your rides. In addition the foot position can be varied to the front or back without a loss of pulling force for an ideal position on your ascend and your descend.

Pulling Force
Depending on your choice of pedal the magnet will connect you up to approx. 18 kg in pulling force (150 magnet). The force deploys primarily in a downward force and therefore a quick and simple release with a sideways move of your foot is possible practically without effort. But even in more critical situations the pulling force can be overcome without difficulties in a vertical direction as well.

Shoe plate
The shoe plate is made of anti corrosion treated steel and it is compatible with all SPD bike shoes. The shoe plate can be mounted very easily within a few minutes with 2 screws (ROAD 3 screws). In comparison to other systems the magped pedal is insensitive to dirt. Additionally the "walkability" of your bike shoe will be significantly improved.
Shoe recommendation!

Technology
The magped pedal is equipped with 3 sealed high quality industrial type bearings. Pins can be exchanged if required. The high performance neodymium magnet is adjustable by means of an integrated polymer damper unit.
Safety instructions:
Magped magnet pedals are not equipped with a firm mechanical connection comparable to standard clipless pedals. The magnetic force is impacted by several factors e.g. magnet size, dirt, wear and direction of force applied. An unintended disconnection from the pedals is possible at any point of time.
PRODUCT REVIEWS
tests and reviews from external bloggers and media
OUR TEAM
We are trying to reach the maximum in security and performance.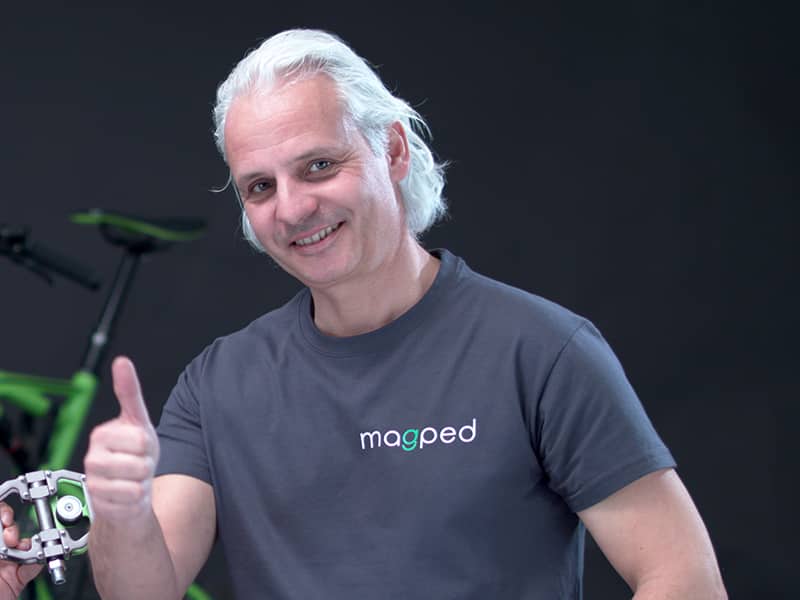 Harald Himmler
LEAD DESIGNER
What I do for fun? MTB, kitesurfing, skiing. Tinkering on new ideas.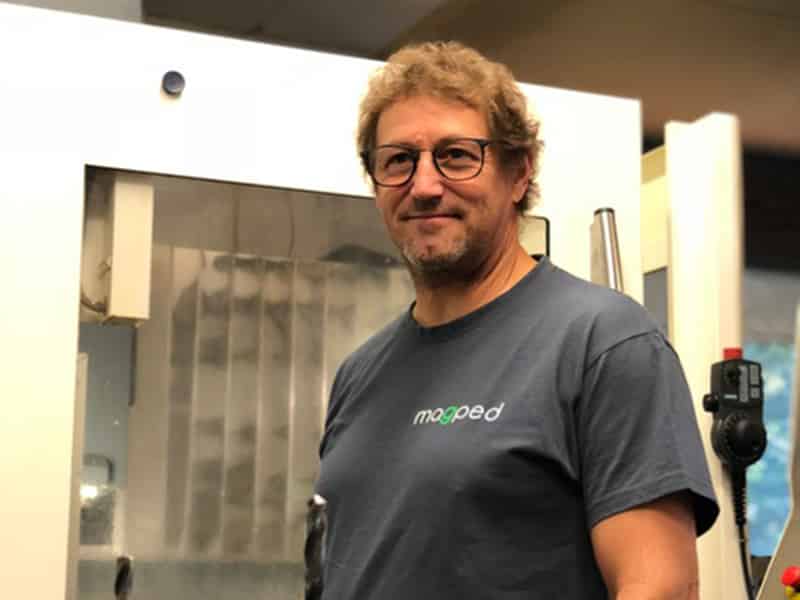 Hias Peer
ENGENEER
What I do for fun? motorcycling, sailing, MTB.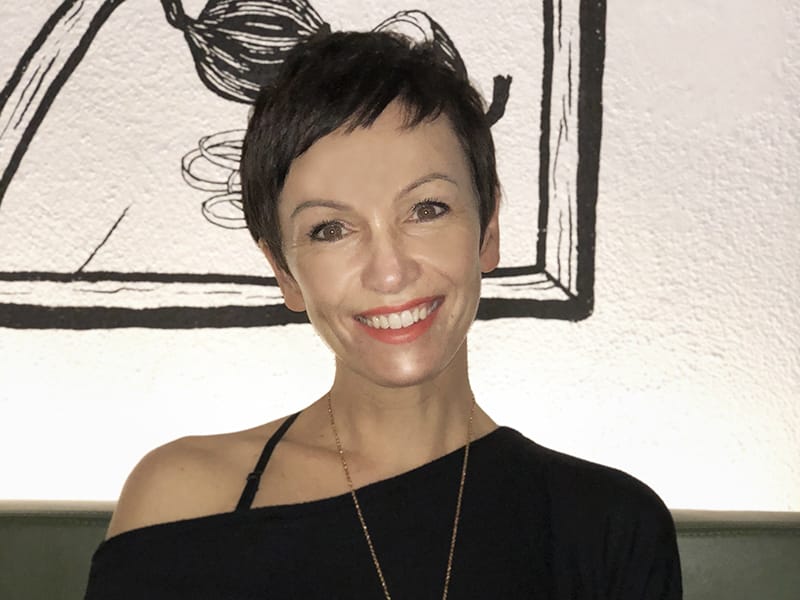 Katja Wessiack-Offenstein
GRAPHIC DESIGNER
What I do for fun? MTB, Yoga. Be creative all the time.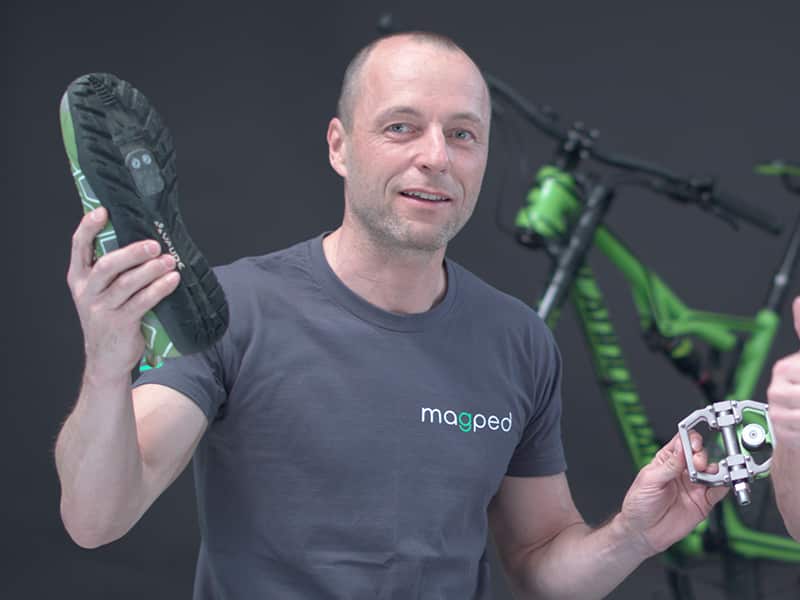 Paul Wessiack
ENGINEER AND TESTER
What I do for fun? MTB, kitesurfing. Peace, quite and space to be creative.
CONTACT US
We are happy to take care of your concerns immediately.
Grubenweg 1 (First floor left back)
6071 Aldrans
Österreich
TelNr: +43 699 10407926
Direct pickup only by appointment!